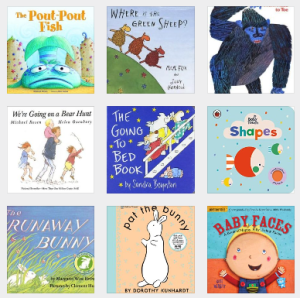 Reading to your child is such a magical and precious experience (spoiler alert: we think this is true no matter your child's age).
Books are a wonderful way for parents, grandparents and caregivers to teach their children about the world around them. They can help form your child's early understanding of language, emotions, social skills, etc.
Reading books with babies is a great way bonding with child and build closer relationship together. The practice of reading also helps infants learn how to speak words by pointing out the place where they hear language in their environment (i.e., when they hear you read).
The earlier a child starts being read aloud to, the greater the chance he or she will have in becoming a good reader later on in life. Take a look at our post on how reading can boost your baby's brain.
The benefits of reading books to babies are that it builds a common language, helps babies learn how to read, and encourages a love of reading. The more baby hears words from their parents, the faster they develop their vocabulary.
At the age of six months, a baby's brain is about 50% developed. This means that they are able to understand and process information. One of the best ways to communicate with a baby is by reading books to them. There are many benefits of reading to a baby, including: increasing their vocabulary, language skills, and cognitive skills; stimulating brain development; and building a sense for how stories work. Reading from birth can also help develop their reading skills when they get older.
Best Time To Read To A Baby
It is never too early or too late to read with a child! Usually the best time to read with your baby is in the morning when they have just woken up from a nap so they are more alert and happy. However, if you can go through some reading whenever you are I the mood and it's doable given the mood of your baby, the atmosphere then go for it. Always remember that a lot depends on your emotional state as well, as our kids pick up on our emotions. Obviously a bedtime story is another perfect time to wind down take your minds away from everything that happened during the day and enjoy a story.
How Parents Should Read To Their Kids
Reading to your baby is an important part of their development. The more words your child is exposed to from early on the more ahead of the curve will he or she be in their language development. But there is a lot more to the exercise of reading at this stage than language skills. Each book read with your baby enables them to explore the world around them, from your voice, to your emotions, to the illustrations and shapes and forms available in the book you are reading. There is a reason that a most of the board books have shapes and touch textures that help developing the sense of touch. All of this is anchored around the parent and cannot be replaced by a video on TV or audio books.
You Should Start Early! So What Kind Of Books Should You Start With?
Depending on the actual age of your baby there are a lot options that can be perfect for introducing books to your baby. There is a belief that it really does not matter what you read to your baby, as long as you read. However, reading borad books that are age appropriate will introduce some activities that are helpful. At this age, what you need to take into account is that you want to stay away from books that are heavy on text, your baby's attention span is short so while he or she is enjoying the illustrations and touch and feel activities of the book you can ready the text, but too much text would make the reading process unpleasant for both of you. Here is a list of books for toddlers. You also want to keep away from all the sound making books, since that becomes annoying real quick for everyone involved.
Here are some books that we have sent to subscribers from ages 0 to 1.
Dear Zoo: A Lift-the-Flap Book
A child writes to the zoo for a pet. The zoo send a series of unsuitable pets, revealed behind flaps in the form of crates and packing cases. These animals are all sent back for different reasons, except the last one, which is perfect!
Dear Zoo is twenty-five years old -- and still as popular as ever!
And with an updated look, this children's classic is sure to delight a new generation of readers!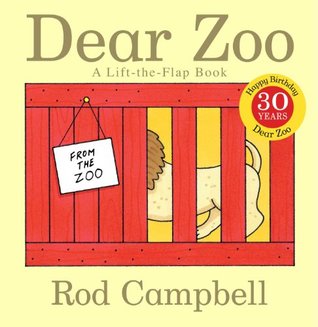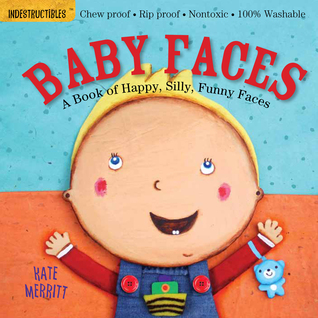 Baby Faces (Indestructibles Series) by Kate Merritt (Illustrations), Amy Pixton (Creator)
Share baby's many moods in a book that's indestructible!
Are you feeling happy? Hurray!
Are you feeling sad? Boo-hoo!
Are you feeling hungry? Yum-yum!
Indestructibles is the trusted series for easing little ones into story time. Beloved by babies and their parents, Indestructibles are built for the way babies "read" (i.e., with their hands and mouths) and are:
Rip Proof—made of ultra-durable tight-woven material
Waterproof—can be chewed on, drooled on, and washed!
Emergent Literacy Tool—bright pictures and few or no words encourage dialogic reading
Portable—lightweight books can go anywhere, perfect for the diaper bag and for travel
Safe for Baby—meets ASTM safety standards
Pat the Bunny by Dorothy Kunhardt
Touch and Feel books enhance a toddler's sensory world with textured materials. The materials are attached to durable pages, and the toddler is asked to feel the material or to look in the provided mirror.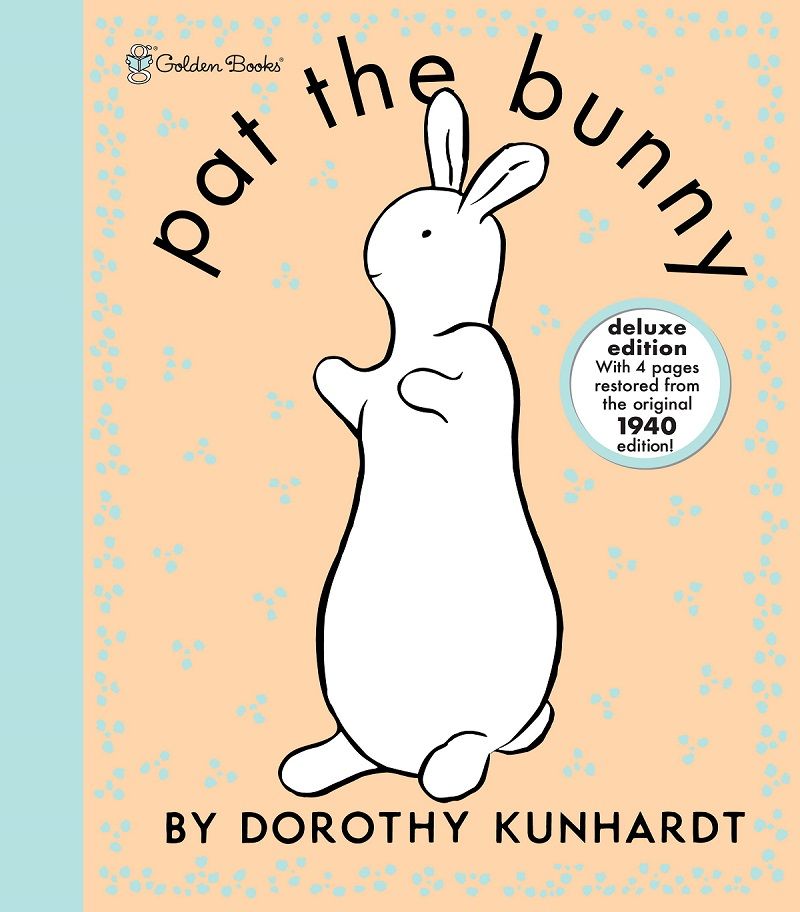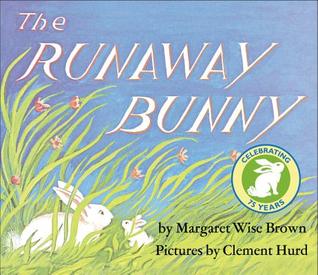 The Runaway Bunny Padded Board Book by Margaret Wise Brown, Clement Hurd (Illustrations)
Celebrate 75 years of The Runaway Bunny with this brand-new padded board book edition—perfect for babies and toddlers!
"If you run away," said his mother, "I will run after you. For you are my little bunny."
A little bunny keeps running away from his mother in this imaginary game of hide-and-seek. Children will be profoundly comforted by this lovingly steadfast mother who finds her child every time.
The Runaway Bunny, first published in 1942 and never out of print, has indeed become a classic. Generations of readers have fallen in love with the gentle magic of its reassuring words and loving pictures. With a soft, padded cover, rounded edges, and sturdy board book pages, this edition is perfect for sharing with babies and toddlers.
Baby Touch: Shapes by Lemon Ribbon Studio (Illustrations)
Baby Touch: Shapes is a bold, bright board book perfect for little hands to explore. With a big touch-and-feel on every double page, it helps to stimulate your baby's senses as well as gently helping to teach first shapes such as square, circle, triangle, star and rectangle.
Sensory development
First shapes
Recommended for children aged 0+
Also available:
Baby Touch: Words
Baby Touch: Colours
Baby Touch: Numbers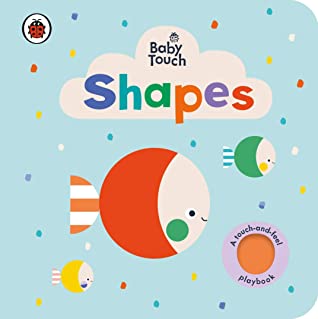 Here is another list of titles included in our boxes that were shipped to children age 1 to 2.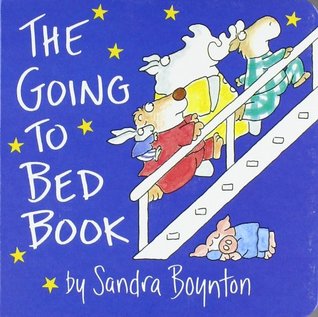 The Going to Bed Book by Sandra Boynton
Getting ready for sleep is tons of fun in this special anniversary edition of a Sandra Boynton classic.
The sun has set not long ago.
Now everybody goes below
to take a bath in one big tub
with soap all over—SCRUB SCRUB SCRUB!
This classic bedtime story is just right for winding down the day as a joyful, silly group of animals scrub scrub scrub in the tub, brush and brush and brush their teeth, and finally rock and rock and rock to sleep.
We're Going on a Bear Hunt by Michael Rosen, Helen Oxenbury (Illustrator)
Come along on a bear hunt in this award-winning classic from Michael Rosen and Helen Oxenbury. We're going on a bear hunt. We're going to catch a big one.. Will you come too? For more than twenty-five years readers have been swishy swashing and splash sploshing through this award-winning favorite. Join in the fun!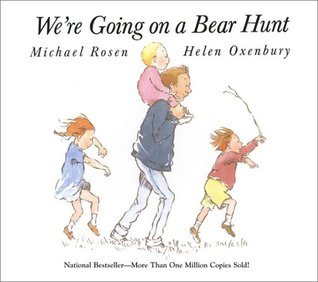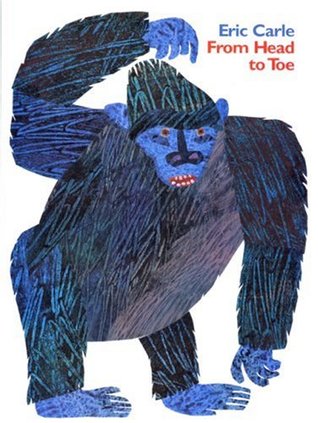 From Head to Toe by Eric Carle
From Eric Carle, the New York Times bestselling creator of beloved books including The Very Hungry Caterpillar and The Grouchy Ladybug, comes From Head to Toe, a colorful and energetic book that will have young readers clapping their hands, stomping their feet, and wiggling their toes! This oversize paperback is perfect for classroom sharing.
Giraffes can bend their necks, monkeys can wave their hands, and donkeys can kick their legs. And so can you! Throughout this interactive book, the animals of From Head to Toe invite young readers to copy their antics as they play.
Through Carle's vibrant collages and simple instructions, children will learn the importance of listening, exercising, and taking on a new challenge. Join the giraffes, monkeys, donkeys, seals, and more for a frolicking, fun adventure!
Where Is the Green Sheep? by Mem Fox, Judy Horacek (Illustrator)
Here is the blue sheep, and here is the red sheep. Here is the bath sheep, and here is the bed sheep. But where is the green sheep? Mem Fox and Judy Horacek take you on a wildly wonderful adventure in their rollicking search for the green sheep.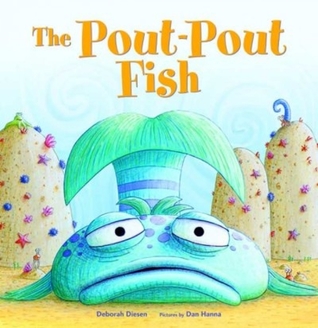 The Pout-Pout Fish by Deborah Diesen, Dan Hanna (Illustrator)
A NEW YORK TIMES BEST SELLER
Deep in the water,
Mr. Fish swims about
With his fish face stuck
In a permanent pout.
Can his pals cheer him up?
Will his pout ever end?
Is there something he can learn
From an unexpected friend?
Swim along with the pout-pout fish as he discovers that being glum and spreading "dreary wearies" isn't really his destiny. Bright ocean colors and playful rhyme come together in this fun fish story that's sure to turn even the poutiest of frowns upside down.The Pout-Pout Fish is a 2009 Bank Street - Best Children's Book of the Year.