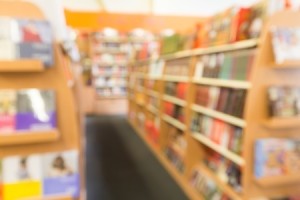 You are new to motherhood and you want to give your baby the very best start in life. And one day early on, in the time between naps and scheduled feedings, you realize (perhaps with dread) that you should read to your baby. You may have heard about the importance of reading to even the youngest of children, as it greatly effects their future development. The only problem is–what books should you read? Sound familiar? You are not alone.
Standing in the bookstore and looking at the sea of children's books can often be overwhelming, especially for new Moms. Which books do you pick? Will your baby have enough of an attention span or are they old enough to enjoy the book's content? What are the right kinds of pictures for your baby's book? What is the value of rhyming versus non-rhyming books? The list goes on and on. But, out of all of these questions, the most important thing to remember is that what you read isn't as important as the fact that you are reading. Just reading any content, even a magazine or a cookbook is a positive thing for your baby.
Reading out loud gives your baby the opportunity to hear your voice- -something all babies love. Babies do learn language gradually, making connections between spoken words and pictures so it's not always easy to pinpoint their comprehension. So at first just hearing your voice and them trying to understand the emotion of the words being read is important. Bright and colorful pictures will grab your baby's attention, as will interactive books with lift-the-flaps and textures to touch. Books with pictures of babies will also keep them attentive. Rhyming books help babies experience the rhythm of language and more importantly, they make reading fun–both for you and your little one. And speaking of reading enjoyment, if you choose a book you like reading out loud, they will pick up on your enthusiasm and slowly it will become a shared enjoyment. Therefore, don't choose books that you do not enjoy reading.
And lastly, don't expect too much too soon. It's perfectly normal for a young baby to try to chew a book or swat it away. Their attention span early on typically varies between a minute and a minute and a half. Hopefully these tips will help you have the confidence to pick out books you and your baby will enjoy, leading to a life-long love of reading.