Books For Toddlers: Best Books for 2-3 year olds
Oh, the terrible twos! If you can get your child to pay attention to any one thing at this point - well done, you! This is the time when you start concentrating on behavior modification and emotion regulation - sharing skills, anger management, language skills, etc. We understand it can all be overwhelming. But, not to worry, that's where books can be a perfect help. You can breathe a sigh of relief when you find out that there is a story and a visual for almost any scenario. Let these books be like a knight in shining armor arriving just in time to rescue your day. It would be nice if this knight could also help with the dishes, meals, and laundry as well, but we'll take what we can get! Fans of Eric Carle, Joanna Cole, Karma Wilson, Doreen Cronin and so many more, look no further!
Our books for 2 year olds introduce books on counting, the alphabet, shapes and colors, and simple stories - nothing too complicated. We ship 2-3 books in a box each month that include board books and a picture book. We believe it is very important at this age to keep up with reading and story time - not only can you teach them concepts, but it also functions as a time of day of the day when you can slow down, cuddle, and bond. Whether you do it before bed or as a regular part of their waking hours, cultivating this habit early on will have profound effects on their development - intellectually and emotionally. Soon enough, you will have your toddler bring you their favorite title and ask you to "Read this Book"!
The following is a brief list of good books for 2 year olds. This list of books are one's we have sent out and as well book recommendations we know kids love at this age. While you are at it take a read of our blog post on how early reading builds resilient and successful adults!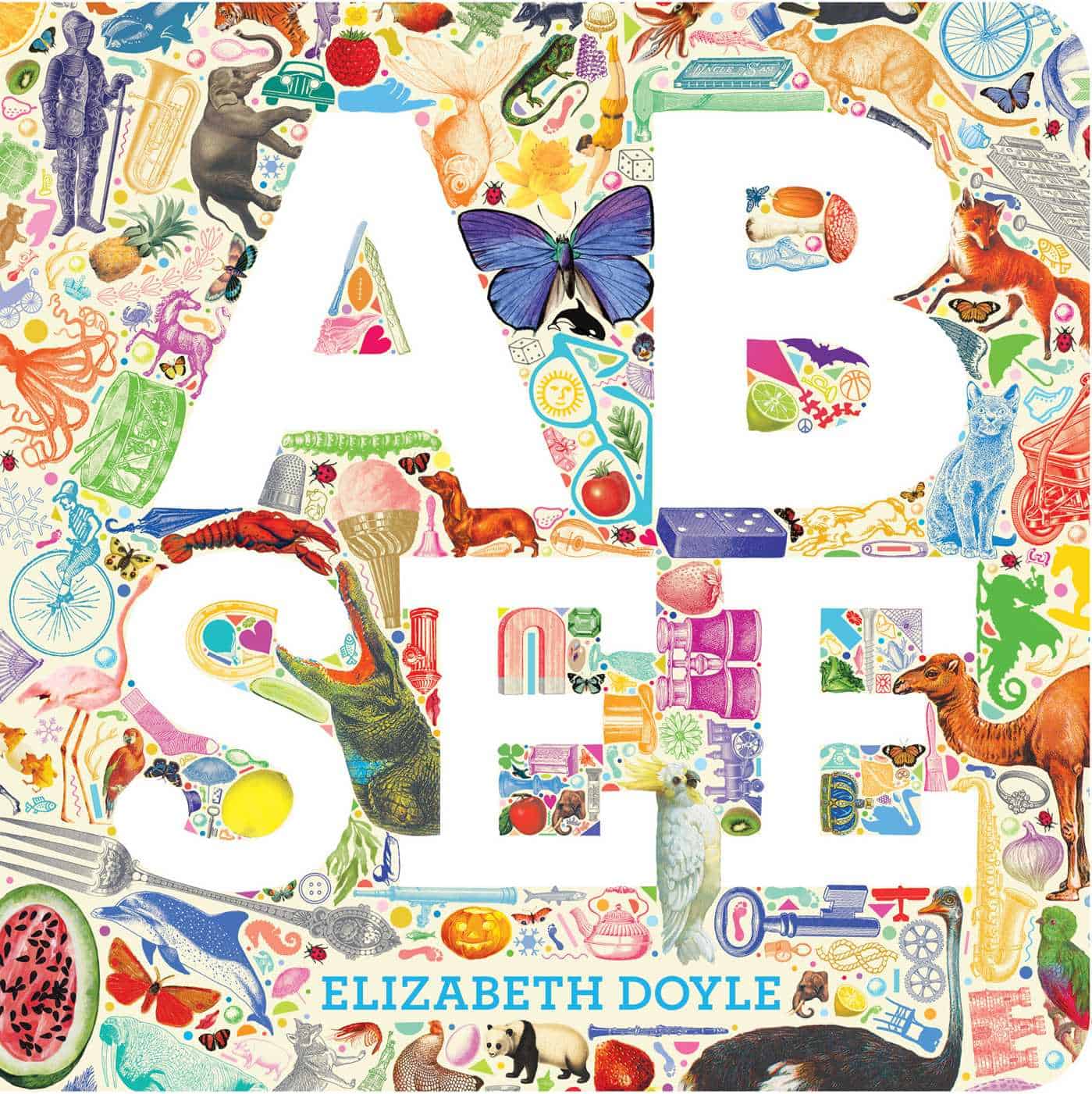 A B SEE by Elizabeth Doyle
Hidden in each graphic letter are tiny troves of beautifully illustrated ABC treasures to be found by sharp-eyed readers. Read along in this educational book for 2 year olds and above, that asks audiences to see beyond the ABCs.
What Brothers Do Best by Laura Numeroff and Lynn Munsinger
This delightful board book is one of the best big brother books for 2 year olds and shows you all that brothers can do - they can push you on a swing, make music, eat pizza with you, and take you to the library. This is one of the best books for a 2 year old boy who is a big brother or has older siblings.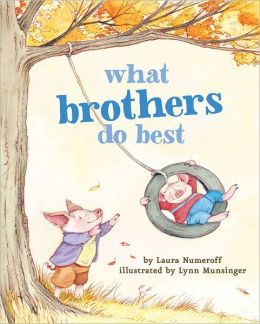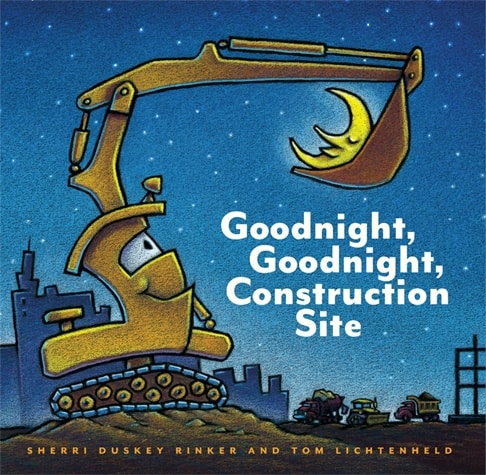 Goodnight, Goodnight, Construction Site by Sherri Duskey Rinker and Tom Lichtenheld

The #1 New York Times bestseller now available in board book!
Even the roughest, toughest 2 year old readers will want to turn off their engines, rest their wheels, and drift to sleep with this sweet and soothing story. Vibrant illustrations and gentle rhyming text make this a surefire bedtime favorite for truck-crazy kids everywhere.
A Day With Cinderella by Little Bee Books
In this learning book for 2 year old baby, kids will experience how to tell time as they are encouraged to move the ticking hands of the clock as the story progresses - Cinderella's day begins at 6:00 AM, the messenger arrives at 11:00 AM, and she loses her glass slipper at midnight!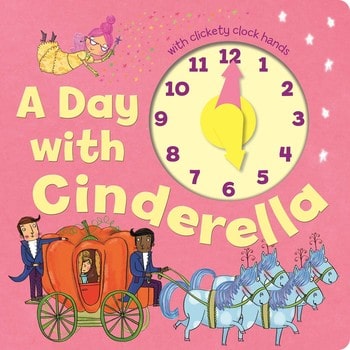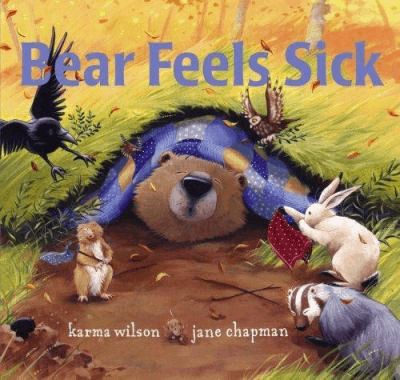 Bear Feels Sick by Karma Wilson and Jane Chapman
Bear is just plain sick and in no shape to go outside to play. His friends try to make him feel as comfortable as possible in his cave and hey presto he starts to get better! This sweet series of books remain some of the best story books for 2 year olds.
No More Diapers for Ducky by Bernette Ford and Sam Williams
Ducky learns that Piggy can't come out to play because he's busy sitting on the potty. A sweet and subtle story, with two huggable animals that children will embrace as they transition and start to take that big leap in their own potty training!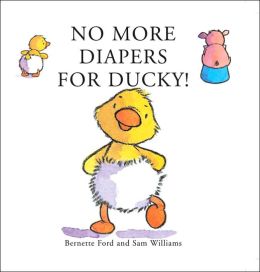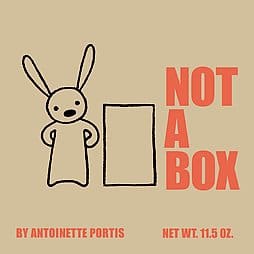 Not a Box by Antoinette Portis
NEW YORK TIMES BESTSELLING ILLUSTRATED CHILDREN'S BOOK
A box is just a box . . . unless it's not a box. From mountain to rocket ship, a small rabbit shows that a box will g

o as far as the imagination allows.
Inspired by a memory of sitting in a box on her driveway with her sister, Antoine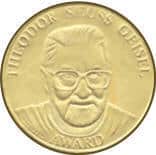 tte Portis captures the thrill when pretend feels so real that it actually becomes real—when the imagination takes over and inside a cardboard box, a child is transported to a world where anything is possible.
Little Quack's Hide and Seek by Lauren Thompson and Derek Anderson
Ready, set, go!
The ducklings are playing hide-and-seek. By the time Mama counts to ten, everyone has found a hiding place...except for Little Quack. Where should he hide?
Laugh along with the cutest duck family around as Little Quack's silly hiding place turns out to be the best of all! And use the QUACK-U-LATOR to help Mama count her quacky little ducklings.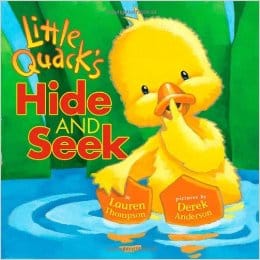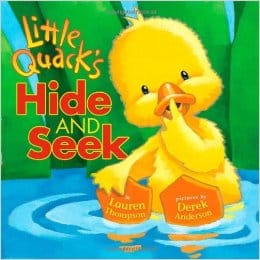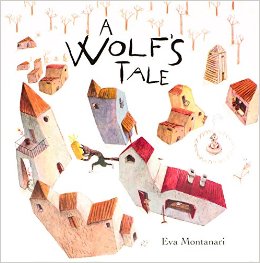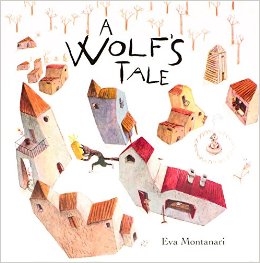 A Wolf's Tale by Eva Montanari
We all know the story of the Big Bad Wolf and the three little pigs ... or do we? Meet the great-great-great-great-grandson of the original Big Bad Wolf, also hot on the trail of some little pigs. Is he also up to no goodor is he trying to make friends at last? A hilarious twist on the original Three Little Pigs story, with stunning illustrations from acclaimed artist Eva Montanari.
Bunnies On Ice by Johanna Wright
When you're a champion ice-skater, you have to wait for the conditions to be just right.
You have to wait through spring.
You have to wait through summer.
You have to wait through autumn until . . .
Finally, as the snow begins to fall, you can show the world just how good you really are!
From Joanna Wright, the author/illustrator of The Secret Circus and Bandits, comes Bunnies on Ice, one very self-assured young rabbit's first-hand account of the trials and tribulations of being a skating star, with illustrations that will melt your heart on even the coldest winter day.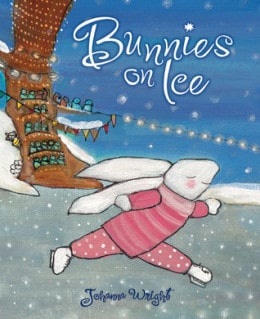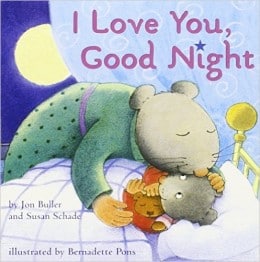 I Love You, Good Night by Jon Buller and Susan Schade
As a child gets ready for bed, this sweet book evokes all the ways parents can say, "I love you."
I love you like frogs love flies! I love you like pigs love pies!
Some ways are silly, some are heartfelt, but all of the ways to say "I love you" describe unconditional affection. This enduring bedtime favorite is now available in a sturdy board edition—the perfect way to say good night.
It's Not Yours, It's Mine by Susanna Moores
Vibrant debut picture book by Susanna Moores. Blieka has a favorite toy, it's a lovely red ball, and she doesn't want to share. But what happens when the ball loses air? Will help arrive? A charming tale about friendship and sharing.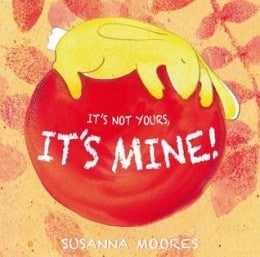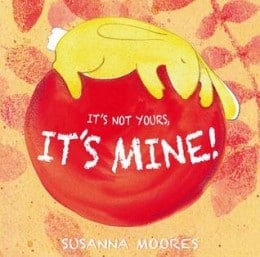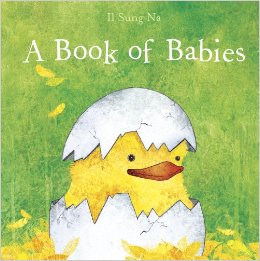 A Book of Babies by Il Sung Na
When the flowers begin to bloom and the world starts turning green, animals everywhere are born. Some have lots of brothers and sisters. Some have none at all. Some are born with soft, warm fur, while some are born with smooth scales. Some can walk right away—others need a little help! As with Il Sung Na's previous offerings, A Book of Babies is filled with rich illustrations, endearing animals, and a spare text—all wrapped up in a gorgeous package.
A Big Boy Now by Eileen Spinelli and Megan Lloyd
From getting dressed all by himself to making his own bed and helping Dad wash the car, this little bunny is certainly a big boy now. But riding his bike without training wheels? That might just prove too difficult.
Young readers will cheer for and relate to the little bunny who learns that no matter how big and grown up you are, you are never too old to go to Mom for some help . . . and a hug.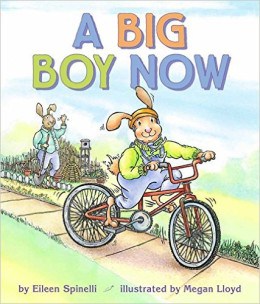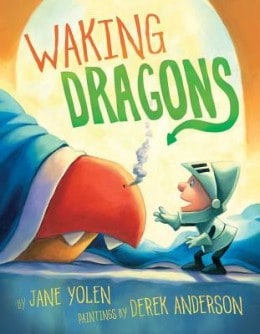 Waking Dragons by Jane Yolen and Derek Anderson
Wake up with a pair of sleepy dragons and the knight who must get them ready for school!
Dragons wake up,
Dragons rise,
Dragons open
Dragon eyes.
From tumbling out of their humongous blankets to devouring a breakfast of catapulted waffles, these characters and their loveable antics fill the pages with luminous color and dragon-size fun. A joyful collaboration between two bestselling talents, author Jane Yolen and illustrator Derek Anderson, this book will make any young reader fly out of bed.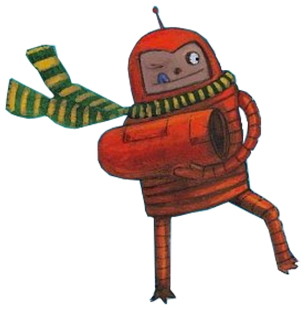 Can't Decide Which Books to Choose for Your Child?
Let our friendly staff hand-select books based on your child's age and preferences. Join our subscription service, and we'll send 2-3 books to your door once a month.