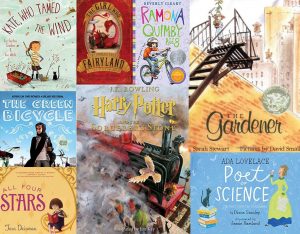 Of course, we could never put any of these memorable characters in a box - confined is the last thing they would ever want to be! But, that doesn't stop us from including these empowering stories in our subscription boxes. Our favorite heroines are bright, witty, kind, adventurous, assertive, thoughtful, creative, and one's that have a bit of gumption and purpose. It continues to be important for our girls AND boys to read stories where girls are as curious about the world around them as their male counterparts.
We have gathered here a few of our favorite characters from books that have gone out in our boxes. These are picture books, easy-readers, and chapter books: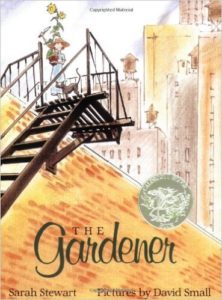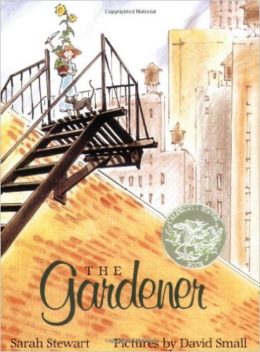 The Gardener by Sarah Stewart: Lydia Grace Finch brings a suitcase full of seeds to the big gray city, where she goes to stay with her Uncle Jim, a cantankerous baker. There she initiates a gradual transformation, bit by bit brightening the shop and bringing smiles to customers' faces with the flowers she grows. But it is in a secret place that Lydia Grace works on her masterpiece – an ambitious rooftop garden – which she hopes will make even Uncle Jim smile.
Ramona Quimby, Age 8 by Beverley Cleary: Ramona likes that she's old enough to be counted on, but must everything depend on her? Mrs. Quimby has gone back to work so that Mr. Quimby can return to school, and Ramona is expected to be good for Mrs. Kemp while her parents are away, to be brave enough to ride the school bus by herself, and to put up with being teased by Danny the Yard Ape. In Ramona's world, being eight isn't easy, but it's never dull!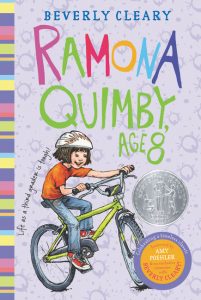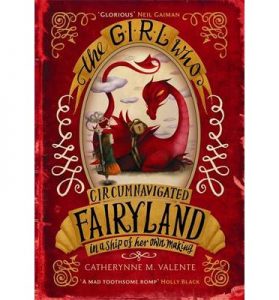 The Girl Who Circumnavigated Fairyland in a Ship of Her Own Making by Catherynne M. Valente: Twelve-year-old September is invited on an adventure! Turns out only she can retrieve a talisman the Marquess wants from the enchanted woods, and if she doesn't then the Marquess will make life impossible for the inhabitants of Fairyland.
The Green Bicycle by Haaifa Al Mansour: Spunky eleven-year-old Wadjda lives in Riyadh, Saudi Arabia with her parents. She desperately wants a bicycle so that she can race her friend Abdullah, even though it is considered improper for girls to ride bikes. Wadjda earns money for her dream bike by selling homemade bracelets and mixtapes of banned music to her classmates. But after she's caught, she's forced to turn over a new leaf or risk expulsion from school. Still, Wadjda keeps scheming, and with the bicycle so closely in her sights, she will stop at nothing to get what she wants.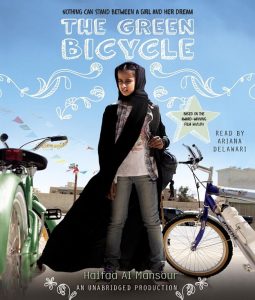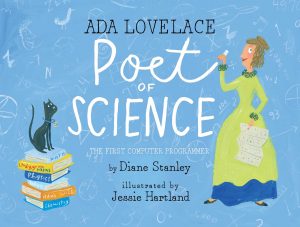 Ada Lovelace, Poet of Science by Diane Stanley: Although this isn't fiction, it is worth a mention because it reads like fiction! Two hundred years ago, a daughter was born to the famous poet, Lord Byron, and his mathematical wife, Annabella. Like her father, Ada had a vivid imagination and a creative gift for connecting ideas in original ways. A hundred years before the dawn of the digital age, Ada Lovelace envisioned the computer-driven world we know today. And in demonstrating how the machine would be coded, she wrote the first computer program. She would go down in history as Ada Lovelace, the first computer programmer.
All Four Stars by Tara Dairman: New York's toughest restaurant critic is in the sixth grade! Gladys Gatsby has been cooking gourmet dishes since the age of seven, only her fast-food-loving parents have no idea! Now she's eleven, and after a crème brûlée accident, Gladys is cut off from the kitchen. She's devastated but soon finds just the right opportunity to pay her parents back when she's mistakenly contacted to write a restaurant review for one of the largest newspapers in the world. But in order to meet her deadline and keep her dream job, Gladys must cook her way into the heart of her sixth-grade archenemy and sneak into New York City!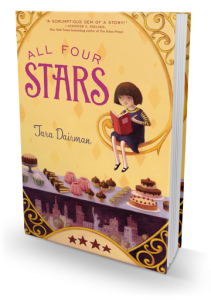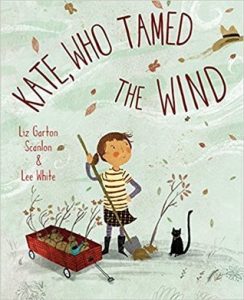 Kate, Who Tamed the Wind by Liz Garton Ganlon: A wild wind blows on the tippy-top of a steep hill, turning everything upside down for the man who lives there. Luckily, Kate comes up with a plan to tame the wind. With an old wheelbarrow full of young trees, she journeys up the steep hill to add a little green to the man's life, and to protect the house from the howling wind. From award-winning author Liz Garton Scanlon and whimsical illustrator Lee White comes a delightfully simple, lyrical story about the important role trees play in our lives, and caring for the world in which we live.
Princess Academy by Shannon Hale: Miri lives on a mountain where, for generations, her ancestors have lived a simple life. Then word comes that the king's priests have divined her village the home of the future princess. In a year's time, the prince will choose his bride from among the village girls.The king's ministers set up an academy on the mountain, and every teenage girl must attend and learn how to become a princess. Soon Miri finds herself confronted with a harsh academy mistress, bitter competition among the girls, and her own conflicting desires. Winning the contest could give her everything she ever wanted–but it would mean leaving her home and family behind.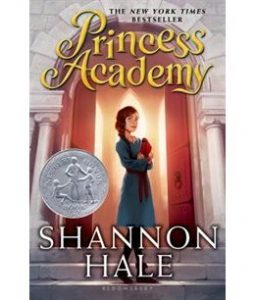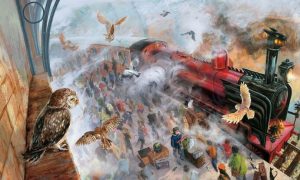 ADD ON: Hermione Granger of the Harry Potter Series: Not enough could be said about Hermione. On first impression, she's an annoying know-it-all, but as her friendship with Harry and Ron develops she proves not only to be intelligent and brave, but also a fiercely loyal friend!
We've got a few copies left of the Illustrated version of the Harry Potter series at a discounted rate as ADD ON's to your regular box. If you are a subscriber, let us know if you would like to receive an add on email if you haven't already!