Vocabulary development for children is an important aspect of a child's education, as it helps to enhance their communication skills, increase their understanding of the world around them, and improve their overall academic performance. Children who have strong vocabularies can have meaningful conversations, have reduced frustration when trying to communicate needs, have reduced stress and anxiety when speaking in front of others, among other things. They tend to be more confident, perform better on standardized tests, and have better opportunities for success in their future careers.
How Reading Can Improve Vocabulary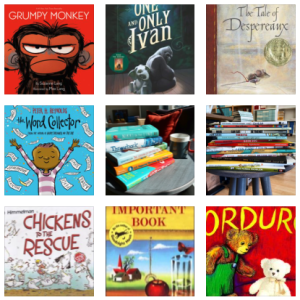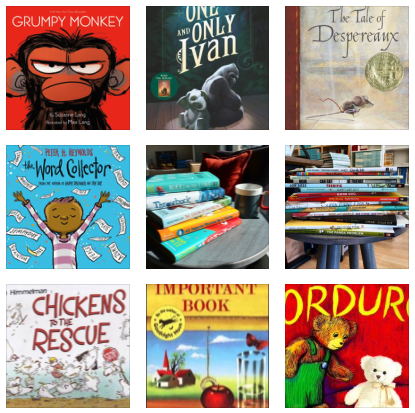 Reading is a fantastic way for children to improve their vocabulary. When children read, they encounter new words and learn their meanings in context, which helps them to better understand and retain them. Additionally, reading also helps to develop their comprehension skills and overall knowledge, which in turn contributes to their vocabulary growth. It's a good idea to have conversations with them after they have just read so that they can use the words right away - that way you reinforce their understanding of the word.
Numerous studies have shown the positive impact of reading on vocabulary development in children. For example, a study published in the Journal of Educational Psychology found that children who were read to regularly demonstrated greater vocabulary growth than those who were not (Smith et al., 2013).
Other Factors That Enhance Vocabulary Building
1.Joint Attention:
Joint attention occurs when two people focus on the same thing. When one person does something to alert someone else to an object or event using words, gestures, and even non verbal methods like eye contact. This is especially important when trying to build bonding and interpersonal communication skills with your child. They are more likely to listen during story time!
2. Encouraging Children To Ask Questions:
When children encounter new words, it's important to encourage them to ask questions and seek clarification. This not only helps them to better understand the words they encounter, but also fosters their curiosity and love of learning.
3. Using New Words:
Using new words in everyday conversation can also help to reinforce their meanings and improve children's vocabulary skills. Encourage children to incorporate new words they've learned into their conversations, and model this behavior yourself.
4. A Diverse Range Of Reading Materials:
Exposing children to a wide range of reading materials, from fiction to nonfiction, can also help to build their vocabularies. This can include books, magazines, newspapers, and online resources - they will have exposure to new words in these different contexts.
Top Children's Books For Building Vocabulary
The following are some of the best children's books for building vocabulary: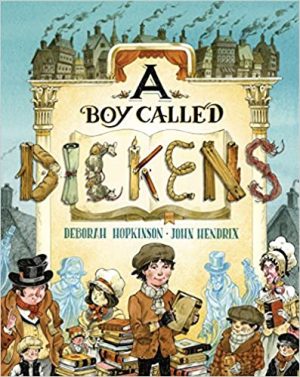 A Boy Called Dickens by Deborah Hopkinson and John Hendrix
As a child, Dickens was forced to live on his own and work long hours in a rat-infested blacking factory. Readers will be drawn into the winding streets of London, where they will learn how Dickens got the inspiration for many of his characters. The 200th anniversary of Dickens's birth was February 7, 2012, and this tale of his little-known boyhood is the perfect way to introduce kids to the great author. This Booklist Best Children's Book of the Year is historical fiction at its ingenious best.
The Word Collector by Peter H. Reynolds
A New York Times Bestseller Named an Outstanding Literary Work for Children by the NAACP Some people collect stamps. Some people collect coins. Some people collect art. And Jerome? Jerome collected words. In this extraordinary new tale from Peter H. Reynolds, Jerome discovers the magic of the words all around him -- short and sweet words, two-syllable treats, and multisyllable words that sound like little songs. Words that connect, transform, and empower.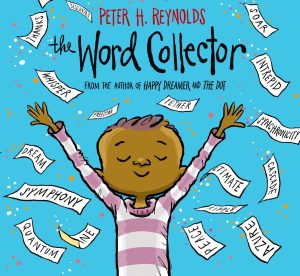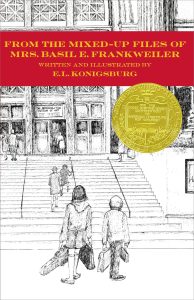 From The Mixed-Up Files of Mrs. Basil E. Frankweiler by E. L. Konigsburg
When Claudia decided to run away, she planned very carefully. She would be gone just long enough to teach her parents a lesson in Claudia appreciation. And she would go in comfort-she would live at the Metropolitan Museum of Art. She saved her money, and she invited her brother Jamie to go, mostly because he was a miser and would have money. Claudia was a good organizer and Jamie had some ideas, too; so the two took up residence at the museum right on schedule. But once the fun of settling in was over, Claudia had two unexpected problems: She felt just the same, and she wanted to feel different; and she found a statue at the Museum so beautiful she could not go home until she bad discovered its maker, a question that baffled the experts, too. The former owner of the statue was Mrs. Basil E. Frankweiler. Without her—well, without her, Claudia might never have found a way to go home.
Charlotte's Web by E. B. White
Charlotte's spider web tells of her feelings for a little pig named Wilbur, who simply wants a friend. They also express the love of a girl named Fern, who saved Wilbur's life when he was born the runt of his litter. E. B. White's Newbery Honor Book is a tender novel of friendship, love, life, and death that will continue to be enjoyed by generations to come. It contains illustrations by Garth Williams, the acclaimed illustrator of E. B. White's Stuart Little and Laura Ingalls Wilder's Little House series, among many other books. Whether enjoyed in the classroom or for homeschooling or independent reading, Charlotte's Web is a proven favorite.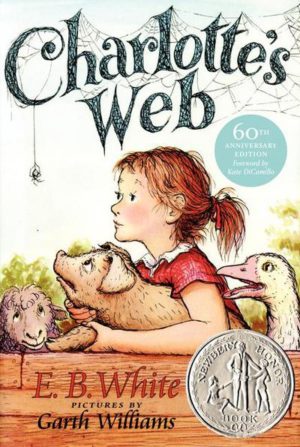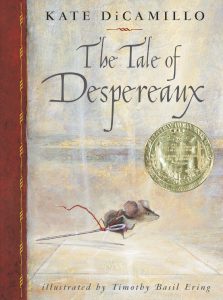 The Tale of Despereaux by Kate DiCamillo and Timothy Basil Ering
Welcome to the story of Despereaux Tilling, a mouse who is in love with music, stories, and a princess named Pea. It is also the story of a rat called Roscuro, who lives in the darkness and covets a world filled with light. And it is the story of Miggery Sow, a slow-witted serving girl who harbors a simple, impossible wish. These three characters are about to embark on a journey that will lead them down into a horrible dungeon, up into a glittering castle, and, ultimately, into each other's lives. What happens then? As Kate DiCamillo would say: Reader, it is your destiny to find out. With black-and-white illustrations and a refreshed cover by Timothy Basil Ering.
The One and Only Ivan by Katherine Applegate and Patricia Casteleo
Having spent twenty-seven years behind the glass walls of his enclosure in a shopping mall, Ivan has grown accustomed to humans watching him. He hardly ever thinks about his life in the jungle. Instead, Ivan occupies himself with television, his friends Stella and Bob, and painting. But when he meets Ruby, a baby elephant taken from the wild, he is forced to see their home, and his art, through new eyes.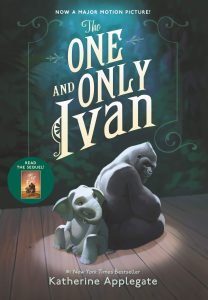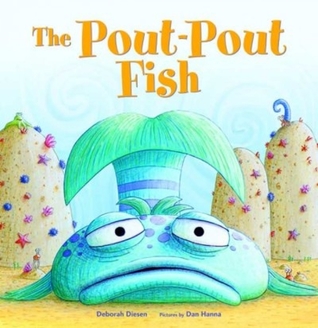 The Pout-Pout Fish by Deborah Diesen and Dan Hanna
Swim along with the pout-pout fish as he discovers that being glum and spreading "dreary wearies" isn't really his destiny. Bright ocean colors and playful rhymes come together in Deborah Diesen's fun fish story that's sure to turn even the poutiest of frowns upside down.
Chicka Chicka Boom Boom by Bill Martin Jr. and John Archambault and Lois Ehlert
In this lively alphabet rhyme, all the letters of the alphabet race each other up the coconut tree. Will there be enough room? Oh, no—Chicka Chicka Boom! Boom!
Countless children—and their parents—can joyfully recite the familiar words of this beloved alphabet chant. Bill Martin, Jr., and John Archambault's rhythmic text keeps the beat with Caldecott Honor illustrator Lois Ehlert's bold, cheerful art. This winning combination has made the Chicka Chicka series an enduring classic.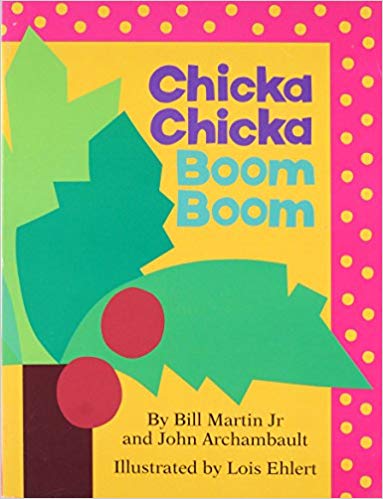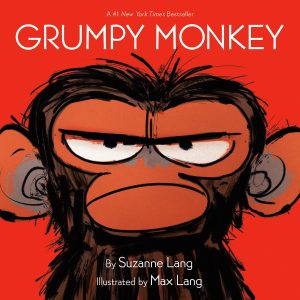 Grumpy Monkey by Suzanne Lang and Max Lang
Jim the chimpanzee is in a terrible mood for no good reason. His friends can't understand it--how can he be in a bad mood when it's SUCH a beautiful day? They have lots of suggestions for how to make him feel better. But Jim can't take all the advice...and has a BIT of a meltdown. Could it be that he just needs a day to feel grumpy? Suzanne and Max Lang bring hilarity and levity to this very important lesson on emotional literacy, demonstrating to kids that they are allowed to feel their feelings.
Tuesday by David Weisner
In David Wiesner's whimsical and elegant  New York Times bestseller and Caldecott Medal–winner, the events of a delightfully unpredictable Tuesday invite readers to find the potential for the wondrousness in every day. It begins on Tuesday evening, when the frogs suddenly start to float.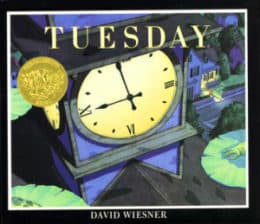 These books are full of rich language, imaginative storytelling, and memorable characters that can help to engage children and expand their vocabularies.
Building vocabulary is an important aspect of a child's education and can have long-lasting benefits. Reading is one of the best ways for children to improve their vocabulary, and incorporating books into their daily routines can have a significant impact on their vocabulary growth. Additionally, encouraging children to ask questions, using new words in everyday conversation, and exposing them to a diverse range of reading materials can all contribute to their vocabulary development. So, let's give our children the gift of language and help them build strong vocabularies!