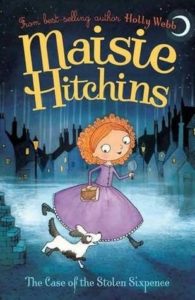 The ages between 6 and 8 are generally considered the transition age in the reading world. The child will jump from picture books to books that are easy to read. Easy Readers have a combination of illustration and text - usually the font is larger than longer chapter books for kids. The stories have chapters and are longer than picture books, these are easy to read books, with less text, larger font size, simplified texts and content.
Easy reader books, early chapter books and abridged versions are also a great way to introduce classic literature to younger kids. Great characters, and simplified text make the familiar classics an easy book to read. Make time for continued reading and remind your child what the story is, as you continue reading.
It is very important that the child continues to have a positive experience reading. If you feel like they are getting frustrated or overwhelmed, switch back to simpler picture books that they can finish in one sitting which will encourage a sense of accomplishment!
Here are some of the Easy Reader Series' we have featured in our boxes:
It is very important that the child continues to have a positive experience reading. If you feel like they are getting frustrated or overwhelmed, switch back to simpler picture books that they can finish in one sitting which will encourage a sense of accomplishment!
Here are some of the Easy Reader Series' we have featured in our boxes:
Tales from Maple Ridge Series (Logan Pryce Makes a Mess) by Grace Gilmore
Meet Logan Pryce, an eight-year-old boy whose family hardships are made better by his small-town community in this start to a wholesome series that's like Little House on the Prairie for younger readers.
It's 1892 in Maple Ridge, Illinois, and Logan Pryce is worried about his family. His dad, Dale, needs to find a new job because their farm is failing. He may even need to look for work in another city. Logan offers to earn some money by selling his latest invention, but his parents tell him not to worry and that everything will be fine. Then Dale is hired for a temporary job at the general store, and Logan can't wait to lend a hand!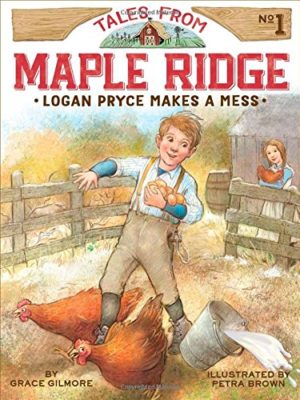 Here's Hank Series (Bookmarks are People, too) by Henry Winkler
Hank stars the same Hank as in the bestselling Hank Zipzer series, only this time he's in 2nd grade! Hank is a kid who doesn't try to be funny, but he somehow always makes the kids in his class laugh. He's pretty bad at memorizing stuff, and spelling is his worst subject. (But so are math and reading!) In the first book in this new series, Hank's class is putting on a play, and Hank wants the lead part: Aqua Fly. But he freezes in his audition and can only buzz like a fly. His teacher creates a special part for Hank, a silent bookmark. This may seem like an insignificant role, but when his enemy, Nick McKelty, freezes during the performance, it's up to Hank to save the play!
A Not-So-Impossible Tale Series (Cakes in Space) by Philip Reeve
Get ready for killer cupcakes! Deadly donuts! And an outer space adventure with illustrations on almost every page.
Astra's family is moving—to a whole new planet. And what does any kid need on moving day? Snacks! But when Astra asks her spaceship's computer to whip up the ultimate dessert, it makes cakes so amazing that they come to life. Now these cake-monsters are destroying the ship! Can Astra and her robot friend stop them in time? Or are these terrible treats a recipe for disaster?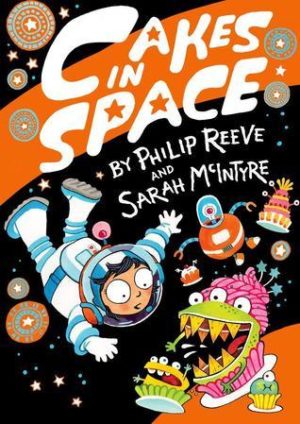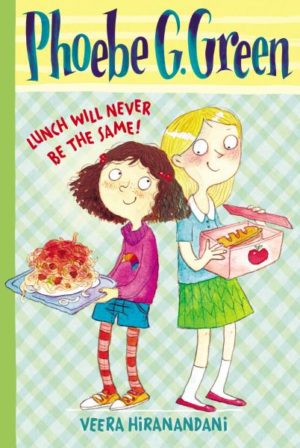 Pheobe G. Green Series (Lunch Will Never be the Same Again) by Veera Hiranandani
Phoebe loves her pet fish, Betty #2 (named after Betty #1, may she rest in peace), making lists, and her best friend Sage. But when Camille, a tall French girl, arrives at school with unusual lunches, Phoebe's friendship with Sage doesn't seem so important anymore. Thanks to Camille, Phoebe discovers goat cheese, butter lettuce, and cilantro (although she's convinced that's not a real word). She's determined to get invited to her new friend's house for dinner to see what other mysterious food Camille eats. But what about Sage? Can Phoebe make a new friend and keep an old one?
Roland Wright Series (Brand-New Page) by Tony Davis
It's really happened—Roland Wright is joining the royal household at Twofold Castle as a brand-new page! This is his big chance to impress the King and his knights.
But Roland meets with a few difficulties:
1)   The Queen hates mice, so it looks as if Nudge, Roland's pet mouse, can't stay.
2)   There's an older page who makes sure boys like Roland get sent home in.
3)   A huge, tusked animal is on the loose. . . .
If things don't improve, Roland's dream of being a knight could be over in a day.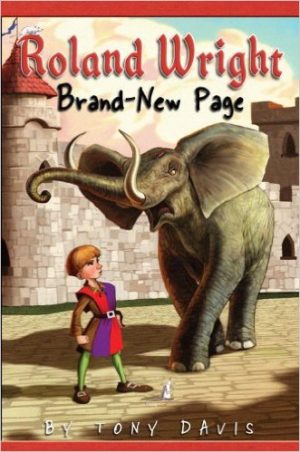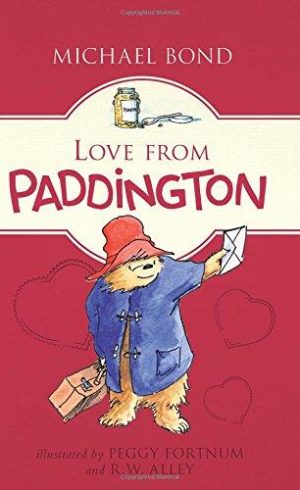 Paddington Novel Series (Love from Paddington) By Michael Bond
First class correspondence from beloved bear Paddington—who's now a major movie star!
Told through Paddington's letters to his aunt Lucy back in Peru, this novel from Michael Bond offers Paddington's own special view on some of his most famous adventures. From stowing away on a ship to working as a barber, Paddington shares his uniquely charming and hilarious take on the world. Filled with black-and-white illustrations by Peggy Fortnum and R. W. Alley throughout, this novel is a funny celebration of a beloved character.
The Mysteries of Maisie Hitchins (The Case of the Stolen Sixpence) by Holly Webb
In the tradition of the Sherlock Holmes mysteries comes The Mysteries of Maisie Hitchins!
Twelve-year-old Maisie is a noticing sort of person. Thats why she is convinced she would make an excellent detective if she ever got the chance! But instead of detecting, she spends her days polishing the banisters at her grandmother's boarding house or fetching fish for the lodgers' dinner. In The Case of the Stolen Sixpence, Maisie's big chance to prove herself finally arrives when crime strikes her Victorian London neighborhood. While the grown-ups tu a blind eye to the whodunit and justice goes un-served, Maisie and her canine sidekick, Eddie, search the streets for clues to crack the case.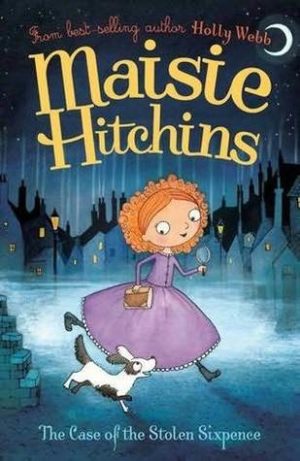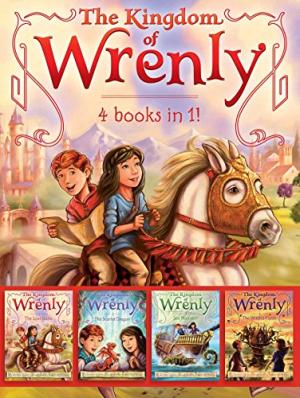 Kingdom of Wrenly Series by Jordan Quinn
Welcome to the Kingdom of Wrenly—a new chapter book series full of fantasy and adventure.
Meet Lucas, the eight year-old prince, and Clara, the daughter of the queen's seamstress. Lucas is an only child who longs to make friends and go on adventures. Clara knows the kingdom well, so she and Lucas team up and explore the lands of Wrenly!
Wind in the Willows (Easy Reader Classics) by Kenneth Grahame
Mole, Water Rat, Badger, and, of course, Toad of Toad Hall: these characters have captivated children for over a century. Join Kenneth Grahame's classic cast of animal friends as they enjoy life on the river, hit the road in Toad's brand-new cart, get lost in the dark, and have adventures in the Wild Wood. These enchanting and humorous tales provide timeless enjoyment. Previously published as individual chapter books and now gathered into a single volume for the first time!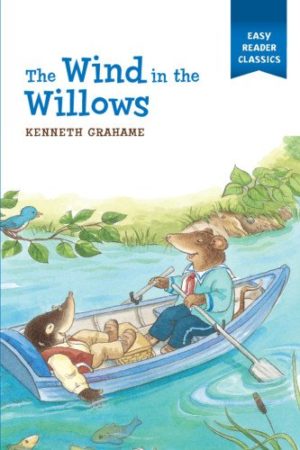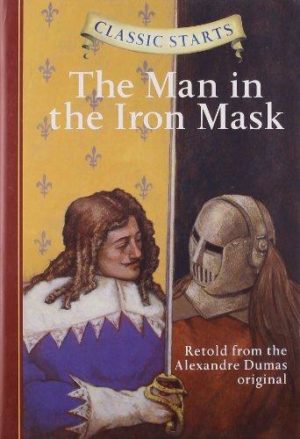 Classic Starts Series (The Man in the Iron Mask) by Alexandre Dumas
Dumas' famous musketeers return in another exciting swashbuckler. And this time, Aramis is embarking on the most perilous mission of all: to depose King Louis XIV and put his twin brother Philip on the throne instead. Since childhood, Philip has been hidden away so no one would know of his existence—but Aramis believes that he would be the superior ruler. Is Aramis right…or is he making a deadly mistake?