Picture books about art and artists provides a riveting and visually stunning introduction to the world of art. Through colorful illustrations and their accompanying narratives, readers can explore the lives of renowned artists and their masterpieces. This exposure to art at an early age can spark curiosity and foster a lifelong appreciation for artistic expression. Picture books about art also serve as a gateway to creativity, encouraging readers to interpret artworks depicted. By delving into the stories behind the brushstrokes, readers can also start thinking about their own artistic styles.
Picture books about art and artists promote cognitive development. These books often showcase the power of imagination, problem-solving, and critical thinking. Moreover, they encourage children to observe details, make connections, and engage in thoughtful discussions.
Here are 6 Picture Books about Art and Artists that we Love
Matisse's Garden by Samantha Friedman, Christina Amodeo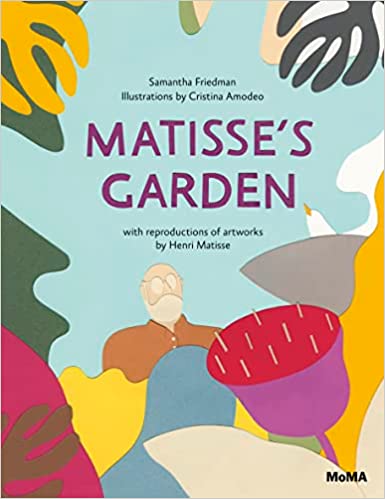 Matisse's Garden is the inspiring story of how French artist Henri Matisse's curiosity helped turn a small experiment into a new art form! Henri cut a small bird out of a piece of paper. When it looked lonely all by itself, he cut out more shapes to join it. Before he knew it, Matisse had transformed his walls into gardens, filled with brightly colored plants, animals, and shapes of all sizes! This book features cut-paper illustrations and interactive fold-out pages.
Drawing on Walls: A Story of Keith Haring by Matthew Burgess and Josh Cochran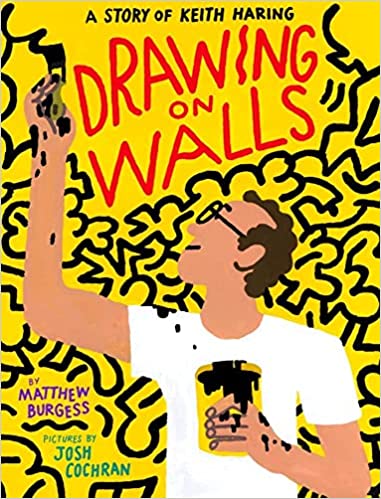 Keith Haring was devoted to the idea of public art and he created murals wherever his path took him. He was often seen drawing in white chalk on matte black paper of unused advertising space in the subway. Haring's iconic pop art and graffiti-like style transformed the New York City underground in the 1980s. This honest, celebratory picture book about art honors Haring's life and his very special connection with kids.
Ablaze with Color: A Story of Painter Alma Thomas by Jeanne Walker Harvey and Loveis Wise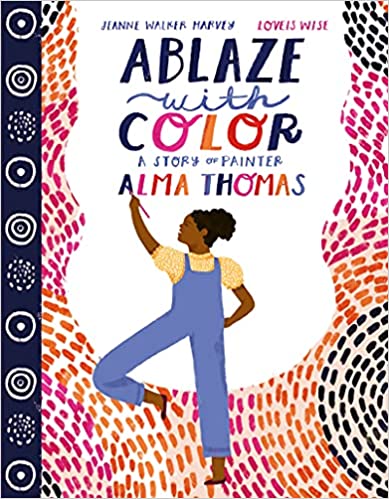 This celebration of art and the power of imagination tells the incredible true story of Alma Thomas. She is the first Black woman to have a solo exhibition at the Whitney Museum in New York City and to have her work chosen for the White House collection. With her bold and vibrant abstract paintings, Alma set the world ablaze with color. This book includes extensive backmatter with photos, an author's and illustrator's note, a timeline, and a list of sources and resources.
Dancing Through Fields of Color: The Story of Helen Frankenthaler by Elizabeth Brown and Aimee Sicuro
Dancing Through Fields of Color discusses Helen Frankenthaler's early life, how she used colors to express emotion, and how she overcame the male-dominated art world of the 1950s. Helen poured paint onto her canvas and danced with the colors to make art unlike anything anyone had ever seen. She used unique tools like mops and squeegees to push the paint around, to dazzling effects. Frankenthaler became an originator of the influential "Color Field" style of abstract expressionist painting with her "soak stain" technique, and her artwork continues to electrify new generations of artists today. 
The Noisy Paint Box: The Colors and Sounds of Kandinsky's Abstract Art by Barb Rosenstock and Mary Grandpré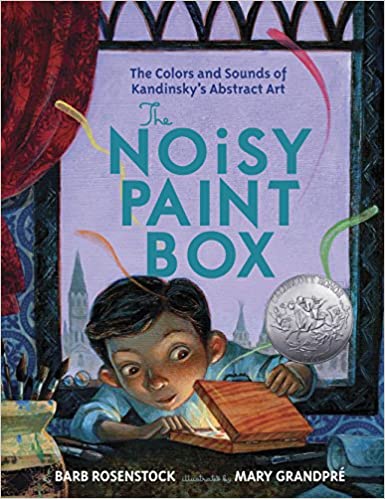 In this picture book about art, Barb Rosenstock and Mary GrandPré tell the fascinating story of Vasily Kandinsky, one of the very first painters of abstract art. Throughout his life, Kandinsky experienced colors as sounds, and sounds as colors—and bold, groundbreaking works burst forth from his noisy paint box. But as Vasya opened his paint box and began mixing the reds, the yellows, the blues, he heard a strange sound—the swirling colors trilled like an orchestra tuning up for a symphony! And as he grew older, he continued to hear brilliant colors singing and see vibrant sounds dancing. 
Yayoi Kusama Covered Everything in Dots and Wasn't Sorry by Fausto Gilberti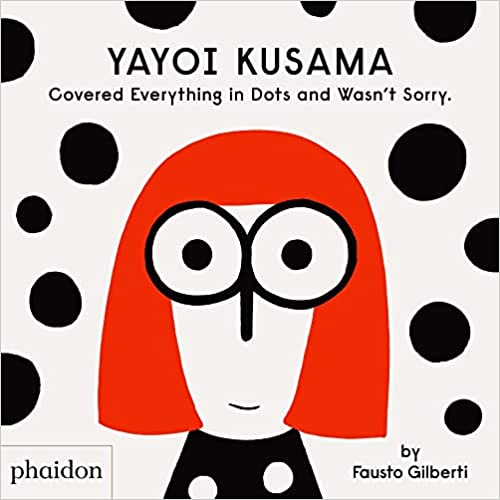 Fausto Gilberti brings movement, life, and whimsy to the true life story of one of the most important contemporary Japanese artists of our time – an artist who is still dazzling museum- and gallery-goers around the globe today. Yayoi Kusama covers her paintings in hundreds and hundreds of dots. Her dots come off her canvases to cover dresses, tables, walls, and more!
These books offer valuable insights into the lives and struggles of artists. They showcase the perseverance and passion required to create meaningful art. The stories can inspire empathy, resilience, and an appreciation for the creative process. They nurture important social and emotional skills in readers of all ages. Overall, picture books about art and artists provide a rich and immersive experience that stimulates intellectual growth, artistic exploration, and emotional well-being.