Good Books for 4 Year Old Boys and Girls
Your child is starting to become more independent. Savor these moments! They're going to start wanting to do daily tasks on their own, they want to make friends, and will start to recognize the alphabet and numbers. At this point. your early reader will transition away from board books. We start to introduce more award-winning picture books with colorful illustrations and montessori activity books that help develop their verbal and fine motor skills. As they are learning to read, it is important to read books about things that they are going through - being afraid of the dark, going to sleep, getting dressed, eating, playtime, sharing, etc. There is a higher likelihood that they will learn to love reading when they see themselves reflected in the story.
Waking Dragons by Jane Yolen and Derek Anderson
From tumbling out of their humongous blankets, to devouring a breakfast of catapulted waffles, these characters fill the pages with luminous color and dragon-size fun making this one of the great books for 4 year old boys and girls. Bringing together two bestselling talents, author Jane Yolen and illustrator Derek Anderson, this book will make any young reader fly out of bed!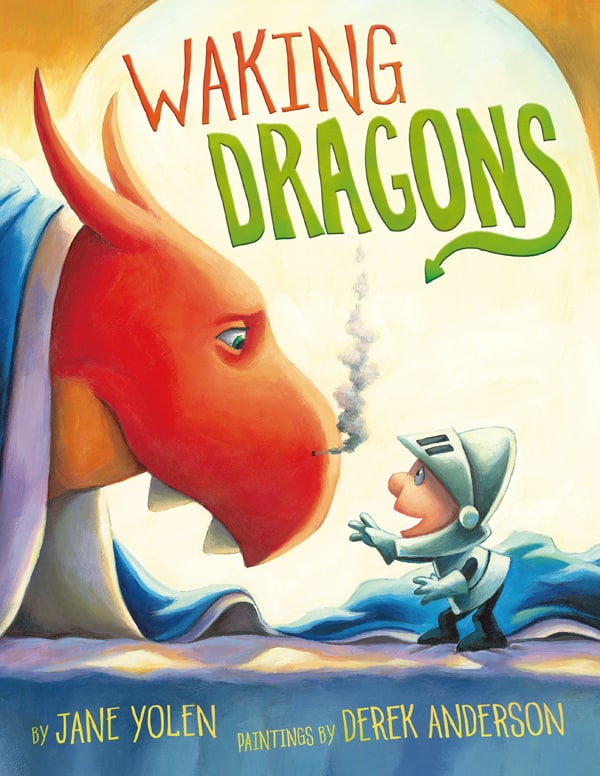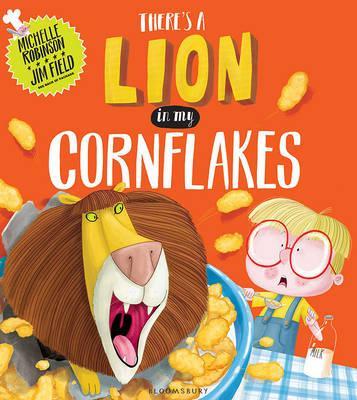 There's a Lion in My Cornflakes by Michelle Robinson and Jim Field
This story book for 4 year olds is as wild as it is wacky and anything could happen! When Dan and his brother decide to collect 100 coupons so that they can create their own National Geographic moment by having their very own lion, they assume the task will be easy enough. There's a Lion in My Cornflakes brings together bestselling author Michelle Robinson and award-winning illustrator Jim Field.
Annie the Apple Pie Fairy by Tim Bugbird and Lara Ede
Annie the Apple Pie Fairy is a TV chef who makes simple, homey pies. One day, her position as the queen of pies is threatened by Sondra the Strudel fairy's new show. But when the mass of new gadgets and pie-making machines causes a huge power outage, what will happen to all the pies, and will Annie be able to save the day? Find out in this adorable new storybook from the makers of Camilla the Cupcake Fairy!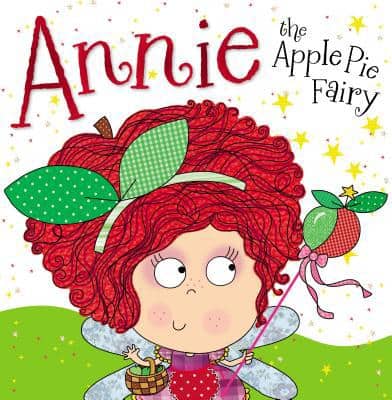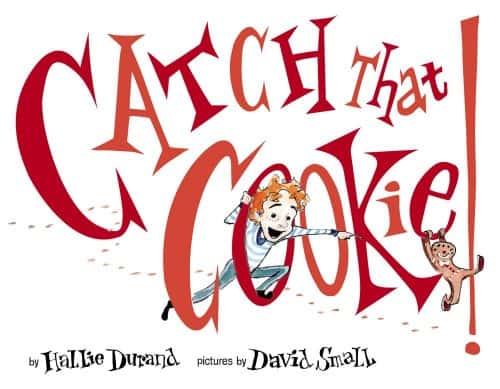 Catch that Cookie! By Hallie Durand and David Small
Despite what all the stories say, gingerbread men cannot run. Cookies are for eating, and he can't wait to eat his after spending all morning baking them with his class. But when it's time to take the gingerbread men out of the oven - they're gone! Solve the riddles to find the runaway gingerbread men in this funny and magical activity book for 4 year olds illustrated by Caldecott Medal winner David Small!
Blueberries for Sal by Robert McCloskey
Sal and her mother a picking blueberries to can for the winter. But when Sal wanders to the other side of Blueberry Hill, she discovers a mama bear preparing for her own long winter.  Meanwhile Sal's mother is being followed by a small bear with a big appetite for berries! Will each mother go home with the right little one? This Caldecott Honor Book, reminiscent of Beverly Cleary stories, is bound to be on book lists of recommended books for 4 to 5 year olds.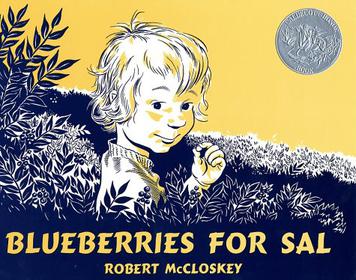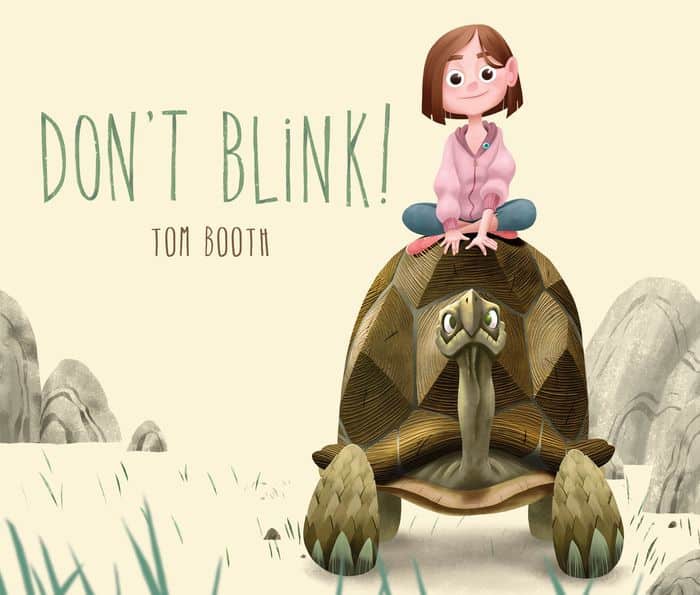 Don't Blink by Tom Booth
Think you can win a staring contest against an elephant? What about a gorilla, a cheetah, a fox, or an alligator? What about all them―AND a bunch of their other animal friends―at the same time? You're about to find out! Whatever you do DON'T BLINK! Readers will enjoy testing their own staring skills against a vibrant assortment of characters in this Montessori friendly picture book from talented new author Tom Booth.
Hungry Ghost of Rue Orleans by Mary Quattlebaum and Patricia Castelao
Who's afraid of Fred the ghost? Unfortunately, no one!
Fred the ghost is perfectly happy haunting his lonely old New Orleans house until Pierre and his daughter Marie move in and turn the house into . . . (horrors!) . . . a restaurant. They clean up his beloved dust. They fix the house's squeaks and leaks. And as much as Fred clanks and groans and haunts and moans, not one single diner is scared away. In fact, no one even notices him. Is it time for Fred to find a new home?
A hungry ghost in more ways than one, Fred satisfies develops a taste for friendship—and beignets—in this deliciously satisfying New Orleans tale.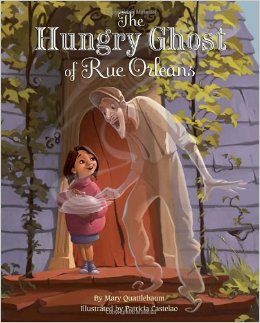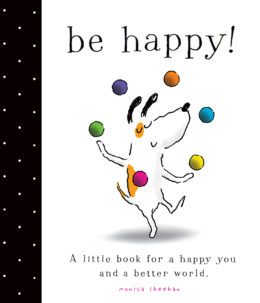 Be Happy by Monica Sheehan
Monica Sheehan has taken her bestselling book be happy. and created an irresistible little gem for people BIG & small. So open it up and get inspired to . . .
Sing and dance a little!
Have fun!
Be kind--be brave!
And be the best YOU.
Estie the Mensch by Jane Kohuth and Rosanne Litzinger
Estie does not always like people. So when her grandmother reminds her to be a mensch, she'd rather not. She'd rather be a dog. Or a turtle. Or a seagull. Being a monkey can even make another kid laugh! But it can also make another kid cry, and that's when Estie and her grandmother find out what a mensch Estie can really be.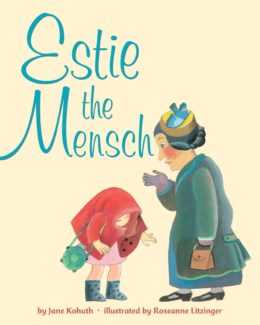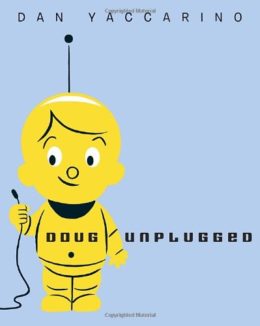 Doug Unplugged by Dan Yaccarino
Doug is a robot. His parents want him to be smart, so each morning they plug him in and start the information download. After a morning spent learning facts about the city, Doug suspects he could learn even more about the city by going outside and exploring it. And so Doug . . . unplugs. What follows is an exciting day of adventure and discovery. Doug learns amazing things by doing and seeing and touching and listening—and above all, by interacting with a new friend.
Dan Yaccarino's funny story of robot rebellion is a great reminder that sometimes the best way to learn about the world is to go out and be in it.
Strega Nona's Harvest by Tomie dePaola
CALDECOTT AWARD WINNING AUTHOR

A charming celebration of autumn's bounty by perennial favorite Tomie dePaola
Tomie dePaola's beloved Strega Nona is back in a colorful picture book, perfect for fall and the changing seasons. With beautiful illustrations reminiscent of the artwork that won Tomie dePaola the Caldecott Honor for the original Strega Nona, this celebration of harvest and gardening will make the perfect addition to any Strega Nona collection.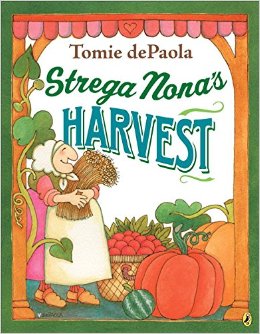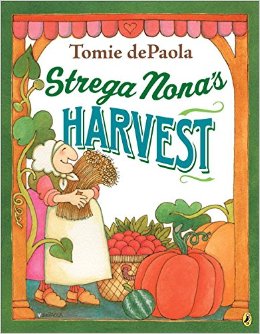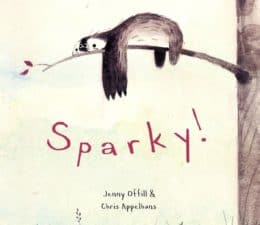 Sparky! by Jenny Offill and Chris Appelhans
WINNER OF THE CHARLOTTE ZOLOTOW AWARD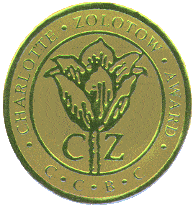 The ingenious author of 17 Things I'm Not Allowed to Do Anymore and a brilliant illustrator and production designer of the Coraline movie have created a hilarious, touching picture book perfect for young animal lovers. Like the Caldecott Medal-winning Officer Buckle and Gloria, Sparky stars a pet who has more to offer than meets the eye. When our narrator orders a sloth through the mail, the creature that arrives isn't good at tricks or hide-and-seek . . . or much of anything. Still, there's something about Sparky that is irresistible.
Brave Charlotte by Anu Stohner and Henrike Wilson
Charlotte is different from all the other sheep. She likes to explore the world around her, climbing up trees and wandering near the dangerous road while the wary old sheep "tsk, tsk." But when danger strikes, only Charlotte is brave enough to go for help and save the day. This beautifully illustrated tale speaks to all shy little sheep who stand out from the crowd and aren't afraid to follow their dreams.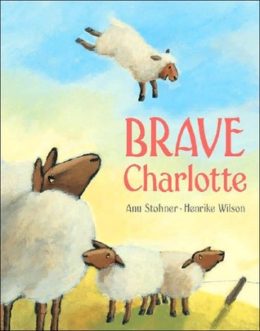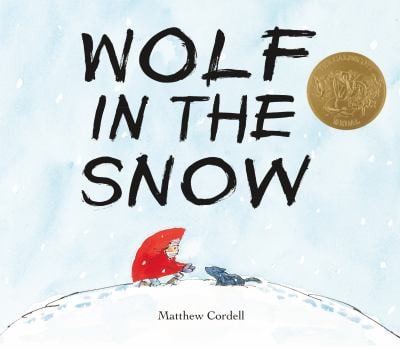 Wolf in the Snow by Matthew Cordell
Winner of the 2018 Caldecott Medal
A girl is lost in a snowstorm. A wolf cub is lost, too. How will they find their way home? Paintings rich with feeling tell this satisfying story of friendship and trust. Here is a book set on a wintry night that will spark and warm hearts. From Matthew Cordell, author of Trouble Gum and Another Brother, this nearly wordless picture book seems a quiet book for 4 year olds but it is so much more than that - a tender, never precious story of kindness and cooperation. Expect this wintry tale to bring only warmth!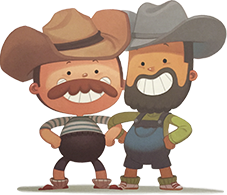 Can't Decide Which Books to Choose for Your Child?
Let our friendly staff hand-select books based on your child's age and preferences. Join our subscription service, and we'll send 2-3 books to your door once a month.