Good Books for 3 year old Boys and Girls
The good new is you're past the terrible twos! The other news is they're now three and even more raring to go! Never fear! We will help you with book recommendations!
The 3 to 4 age group starts the transition from board books and simple text picture books to picture books with stories. It is crucial at this stage that story-time becomes a bedtime ritual that kids love - your child needs a conversation and wants to ask questions.
Our boxes come with bedtime story books that are thought-provoking and fun to read, allowing children to question what they know and what they don't. A conversation will become commonplace here which will allow you to stay connected with them. You can interact with the child and expect a verbal response that slowly grows from imitation to their own thoughts and questions! It is quite exciting to witness this transition and soon you will find yourself saying, "They grow up too fast!"
Here are a few of the best story books for 3 year olds that have been in our boxes: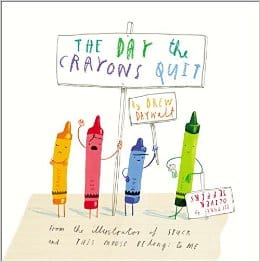 The Day the Crayons Quit by Drew Daywalt and Oliver Jeffers
The #1 New York Times bestselling phenomenon!
P

oor Duncan just wants to color. But when he opens his box of crayons, he finds only letters, all saying the same thing: His crayons have had enough! They quit! Beige Crayon is tired of playing second fiddle to Brown Crayon. Black wants to be used for more than just outlining. Blue needs a break from coloring all those bodies of water. And Orange and Yellow are no longer speaking—each believes he is the true color of the sun.
What can Duncan possibly do to appease all of the crayons and get them back to doing what they do best?
Herman's Vacation by Tom Percival
Read this book and the kids will feel like they've just been on vacation themselves! Herman and Henry, best friends forever, are camping in the great outdoors and Herman is enjoying all of the tent building, marshmallow roasting, and postcard writing. Henry doesn't quite seem to get the hang of any of it. Herman hates seeing his best friend so sad so he decides to plot a very secret, very special surprise and do whatever it takes to make sure Henry has the best vacation ever!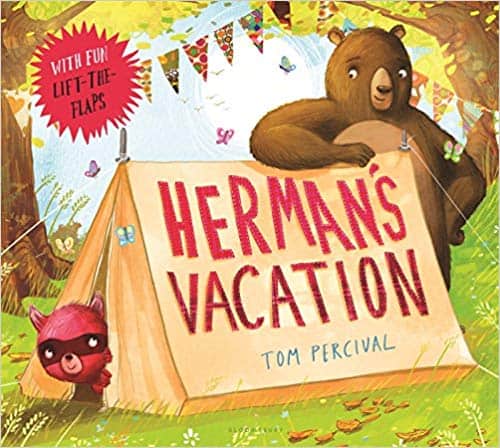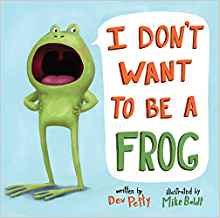 I Don't Want to Be a Frog by Dev Petty
If ever there was a tantrum well documented in a children's book this would be it! Similar to Mo Willems' books, this very silly read aloud story of young frog and his heard-it-all-before father, will have young readers identifying with little Frog's desire to be something different, while laughing along at his stubborn yet endearing schemes to prove himself right!
Dog Loves Counting by Louise Yates
Dog can't go to sleep. He loves books so much that he just can't stop reading. Dog tries counting sheep, but it's not working—perhaps there are some other creatures he can count? Soon Dog is off on an adventure, finding friends and numbers in unexpected places.
Meet Dog and let him show you why he LOVES COUNTING!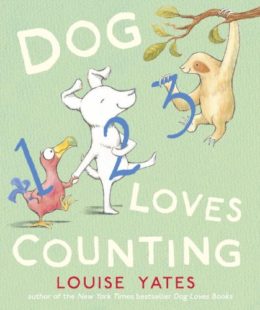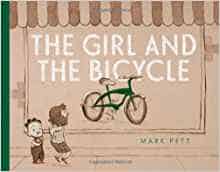 The Girl and the Bicycle by Mark Pett
This is one of the best picture books for 3 year old girls and boys! A little girl sees a shiny new bicycle in the shop window and she knows she will need to save up to get it. She volunteers to help a kind old lady and they work alongside each other through the seasons forming a friendship. This story wordlessly and beautifully illustrates the reward of hard work and the true meaning of generosity to young children.
The Pout-Pout Fish by Deborah Diesen
This is a New York Times bestseller and a favorite among toddlers! Swim along with the pout-pout fish as he discovers that being glum and spreading "dreary wearies" isn't really his destiny. Bright ocean colors and playful rhyme come together in Deborah Diesen's fun fish story that's sure to turn even the poutiest of frowns upside down.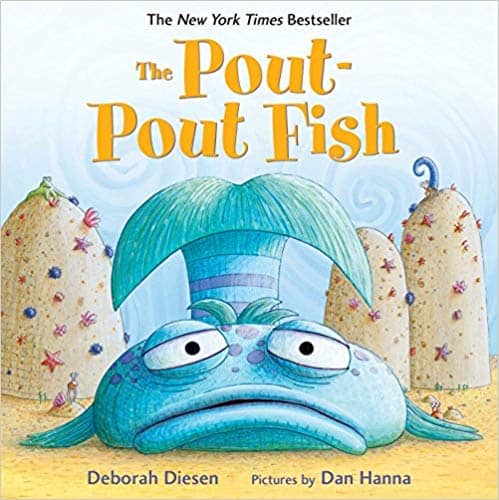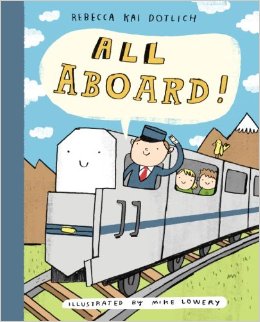 All Aboard! by Rebecca Kai Dotlich and Mike Lowery
From the creators of What Can a Crane Pick Up? comes a train-ride adventure-perfect for fans of Thomas the Tank Engine and Goodnight, Goodnight, Construction Site. In this inviting, rhyming read-aloud, two kids become travel buddies as they watch cities and landscapes and other hard-working trains rush by, and also observe the conductor and funny goings-on inside the train, all illustrated in a fresh, hip, colorful style. Hop aboard!
Monsters Don't Eat Broccoli by Barbara Jean Hicks and Sue Hendra
This hilarious book will have youngsters laughing out loud and craving healthy monster snacks of their own! The monsters insist they don't like broccoli but tthey'd rather snack on tractors or a rocket ship or two, or tender trailer tidbits, or a wheely, steely stew. But boy do those trees they're munching on look an awful lot like broccoli. Maybe vegetables aren't so bad after all!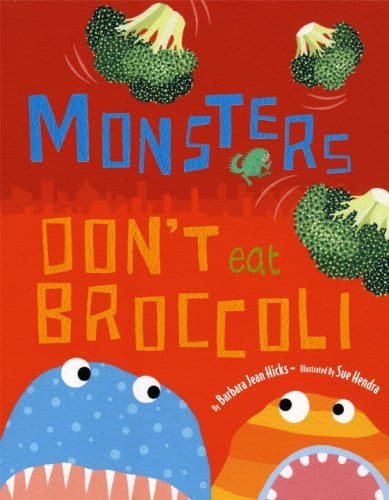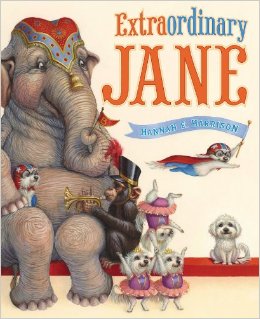 Extraordinary Jane by Hannah E. Harrison
Jane is an ordinary dog in an extraordinary circus. She isn't strong, graceful, or brave like her family. When she tries to be those things, Jane just doesn't feel like herself, but she also doesn't feel special. For anyone with a beloved pet, this delightful and heartwarming story set at the circus shows that qualities like friendship, kindness, and loyalty are important and worthy.
The Dark by by Lemony Snicket and Jon Klassen
Laszlo is afraid of the dark and the dark lives in the same house as Laszlo. Mostly, though, the dark stays in the basement and doesn't come into Lazslo's room. This is the story of how Laszlo stops being afraid of the dark. If you have young readers who are afraid of the Dark, this is a wonderful read!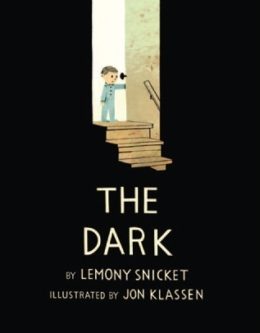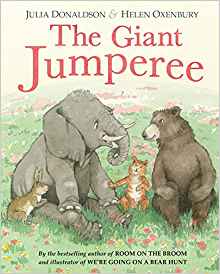 The Giant Jumperee by Julia Donaldson and Helen Oxenbury
Rabbit arrives home one day to hear a loud voice coming from inside his burrow: "I'm the Giant Jumperee and I'm scary as can be!" shouts the stranger. Rabbit's friends Cat, Bear, and Elephant come to help, but they're no match for the mysterious, booming voice. But who is the Giant Jumperee?
I Want to Be a Ballerina by Anna Membrino
When Mia tries to become a ballerina just like her big sister, she discovers that getting the right outfit is just the beginning. Despite great effort, there are lots of mishaps, and Mia doesn't quite become the prima ballerina she hoped to be. But she does finally earn her true reward: time with her sister!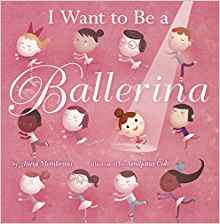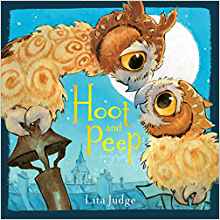 Hoot and Peep by Lita Judge
Hoot the owl is very excited for his little sister, Peep, to join him on the cathedral rooftops. She's finally old enough to learn all his big brother owly wisdom. As she explores the breathtaking Parisian cityscape, Peep discovers so many inspiring sights and sounds like the ring of cathedral bells and the slap of waves on stone, that she can't help but be swept up in the magic of it all. She teaches her older brother about the power of imagination and she learns of the unconditional love between siblings!
Harry and Horsie by Katie Van Camp and Lincoln Agnew
When a boy named Harry
sneaks out of bed one night
with his best friend, Horsie,
to play with his Super Duper Bubble Blooper --
an out-of-this-world adventure begins!
Illustrated with retro-comic art, this is a charming story about the power of friendship and imagination from a talented new team.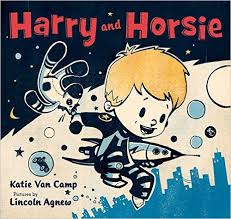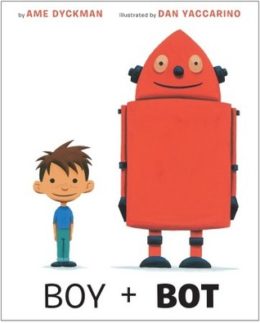 Boy and Bot by Ame Dyckman and Dan Yaccarino
One day, a boy and a robot meet in the woods. They play. They have fun.
But when Bot gets switched off, Boy thinks he's sick. The usual remedies—applesauce, reading a story—don't help, so Boy tucks the sick Bot in, then falls asleep.
Bot is worried when he powers on and finds his friend powered off. He takes Boy home with him and tries all his remedies: oil, reading an instruction manual. Nothing revives the malfunctioning Boy! Can the Inventor help fix him?
Using the perfect blend of sweetness and humor, this story of an adorable duo will win the hearts of the very youngest readers.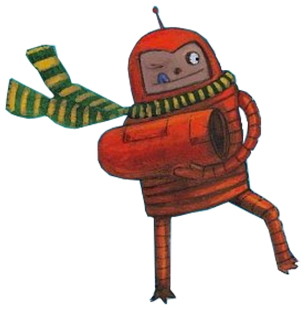 Can't Decide Which Books to Choose for Your Child?
Let our friendly staff hand-select books based on your child's age and preferences. Join our subscription service, and we'll send 2-3 books to your door once a month.