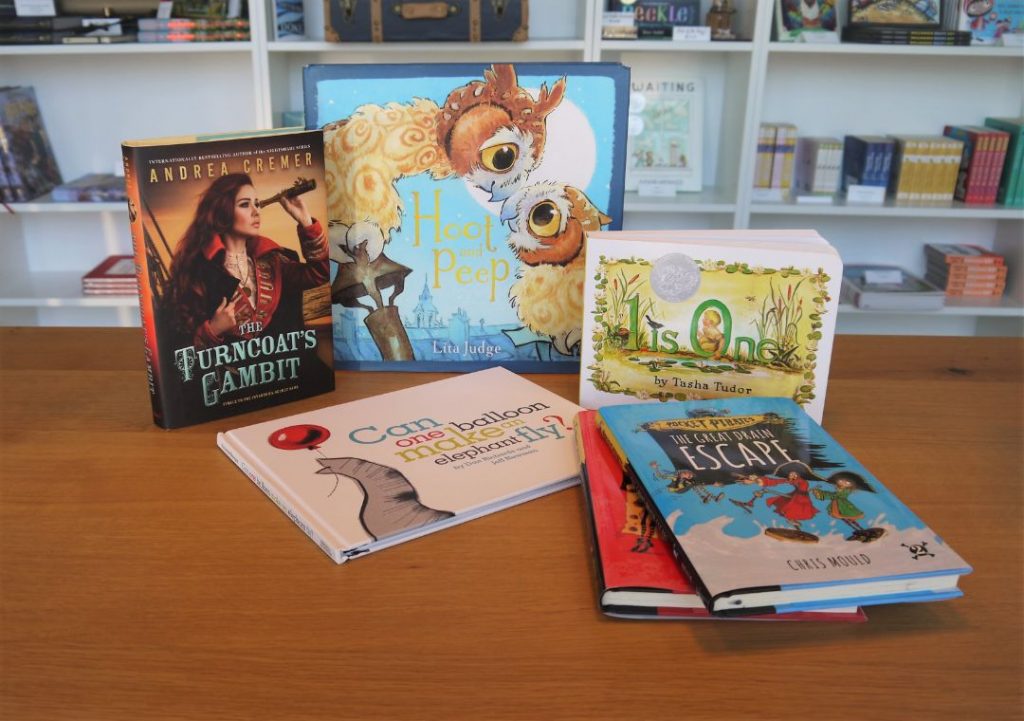 Publishers have set out suggested reading categories that are set up more towards marketing than an individual reading experience. Based on our experience we have adjusted the age ranges to better represent what works for the children we have served over the years! Here is a quick look at our categories.
Newborn – 3 years:
Board Books, Touch and Feel Books, Concept Books.
0-10 words per page and no more than 15 pages to accommodate short attention spans.
In Present Tense, concepts like colors, shapes, alphabet, numbers, nursery rhymes.
3 – 5 years:
Picture books with very simple stories featuring a young child or an animal.
Approximately 200-500 words in all, designed to be read with an adult.
Much of the narrative relies on the illustration, teaching things like sharing & having siblings.
5 – 6 years:
Picture Story books have more than one main character with more action and dialogue.
Approximately 500-1000 words, stories are designed to encourage independent reading.
The stories introduce a little conflict or a problem to solve as the child heads off to school.
7 – 8 years:
 Easy Readers are a transition and main characters are the age of the reader or older.
Up to 3000 words, 100 pages or so, illustrations sparse and are inset with text.
Stories are longer, humorous, and adventurous. Series and serial characters are introduced.
9 – 12 years:
Middle Grade/Tweener novels have flawed characters, less playfulness, and more drama.
200 + pages with no illustrations, category introduces more mystery, fantasy, and SciFi.
Secondary characters play larger roles as stories become more complex.