It's increasingly important to listen to your child as they start to approach their teens. Their sense of self is being formed and their feelings are starting to become more important. Our boxes with books for ages 8 to 9 introduce series and recurring characters in chapter books. It's okay to ask them questions about what they are reading and pay close attention to their responses.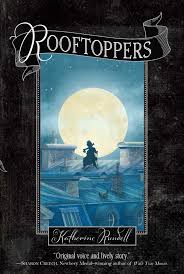 Rooftoppers by Katherine Rundell and Terry Fan
"The beauty of sky, music, and the belief in 'extraordinary things' triumph in this whimsical and magical tale" (Publishers Weekly) about a girl in search of her past who discovers a secret rooftop world in Paris.
Everyone thinks that Sophie is an orphan. True, there were no other recorded female survivors from the shipwreck that left baby Sophie floating in the English Channel in a cello case, but Sophie remembers seeing her mother wave for help. Her guardian tells her it is almost impossible that her mother is still alive—but "almost impossible" means "still possible." And you should never ignore a possible.
So when the Welfare Agency writes to her guardian, threatening to send Sophie to an orphanage, they takes matters into their own hands and flee to Paris to look for Sophie's mother, starting with the only clue they have—the address of the cello maker.
Evading the French authorities, she meets Matteo and his network of rooftoppers—urchins who live in the hidden spaces above the city. Together they scour the city in a search for Sophie's mother—but can they find her before Sophie is caught and sent back to London? Or, more importantly, before she loses hope?
Phillip Pullman, author of the His Dark Materials series, calls Rooftoppers "the work of a writer with an utterly distinctive voice and a wild imagination."
Bo at Ballard Creek by Kirkpatrick Hill and LeUyen Pham
Bo's family is not the usual, ordinary sort of family, because she didn't get it in the usual, ordinary way.
 She was headed for a lonely Alaska orphanage when she won the hearts of two tough gold miners who set out to raise her, enthusiastically helped by the other miners, the good-time girls, and all the kind people of the nearby Eskimo village on the Koyukuk River.
Bo learns Eskimo along with English, is involved in the lives of her friends at Ballard Creek ,helps in the cookshack, learns to polka, rides along with Big Annie and her dog team.  And there's always some kind of excitement : a bi-plane landing, the first bulldozer, a roaming bear, the dog-team mail delivery, and a lost little boy whose father has died on the winter trail.
This is the unforgettable story of a little girl growing up in the exhilarating time after the big Alaska gold rushes.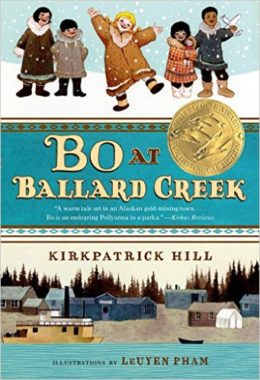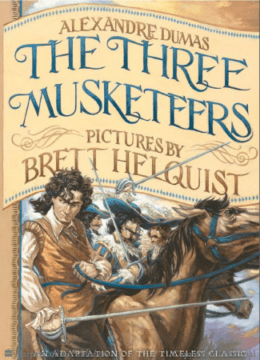 The Three Musketeers by Alexandre Dumas and Will Hobson
The young Gascon d'Artagnan and the legendary musketeers Athos, Porthos and Aramis are ready to sacrifice everything for love, glory and the common good. The wicked machinations of Cardinal Richelieu and his accomplice, the magnetic Milady de Winter, propel the devoted friends across seas and battlefields from masked balls to a remote convent, in order to defend the honour of the Queen and the life of Constance Bonacieux, d'Artagnan's true love.
Dashing, knockabout, romantic, violent, chilling and tragic, this buoyant new translation of The Three Musketeers brings Dumas' masterpiece to joyful life.
The Ghosts of Gribblesea Pier by Deborah Abela
Aurelie Bonhoffen has grown up in the circus. She's been a juggler, the back end of a cow, and played a dead girl on the ghost train at Gribblesea Pier, her parents' run-down amusement park. She adores her family, especially her uncles Rolo and Rindolf, but when she turns twelve she stumbles onto a remarkable secret. Her family members have two chances at life—they can become ghosts! It's hard to accept that her favorite uncles are ghosts, but when Aurelie's new friend at school reveals a dangerous plot to demolish the pier, the secret helps her confront the greatest threat her family has ever faced.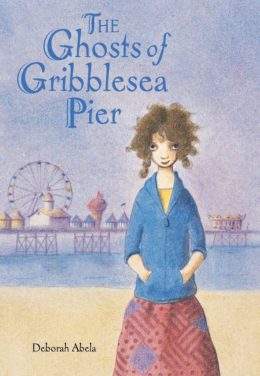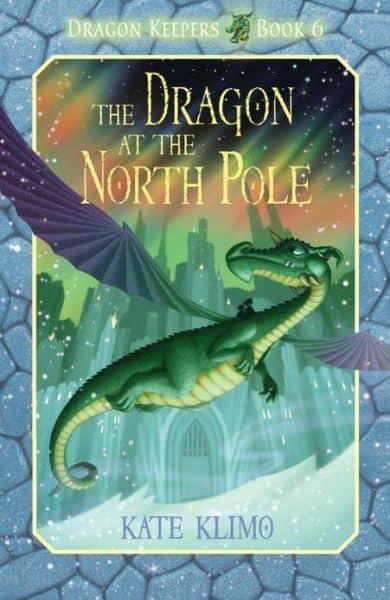 The Dragon at the North Pole by Kate Klimo and John Shroades
Perfect for readers who've finished Mary Pope Osborne's Magic Tree House series but who aren't quite ready for Harry Potter, this accessible fantasy series is imaginative and adventure-filled!
"Funny and wonderfully written. A tall-tale adventure that will grab readers!" —Mary Pope Osborne, author of the Magic Tree House series
In The Dragon at the North Pole, Dragon Keepers Jesse and Daisy wake on Christmas morning to a winter wonderland—it snowed overnight! Knowing that their dragon, Emmy, has never seen snow before, they hurry to the barn only to discover that she's disappeared. She's left a note behind: "Gone to help Santa." Santa?! Can it be true? With the help of two pairs of magic snowshoes, Jesse and Daisy visit the North Pole to find out!
Magic Marks the Spot (Very Nearly Honorable League of Pirates) by Caroline Carlson and Dave Phillips
Pirates! Magic! Treasure! A gargoyle? Caroline Carlson's hilarious tween novel The Very Nearly Honorable League of Pirates #1: Magic Marks the Spot is perfect for fans of Lemony Snicket's Series of Unfortunate Events and Trenton Lee Stewart's Mysterious Benedict Society.
Hilary Westfield has always dreamed of being a pirate. She can tread water for thirty-seven minutes. She can tie a knot faster than a fleet of sailors, and she already owns a rather pointy sword.
There's only one problem: The Very Nearly Honorable League of Pirates refuses to let any girl join their ranks of scourges and scallywags.
But Hilary is not the kind of girl to take no for answer. To escape a life of petticoats and politeness at her stuffy finishing school, Hilary sets out in search of her own seaworthy adventure, where she gets swept up in a madcap quest involving a map without an X, a magical treasure that likely doesn't exist, a talking gargoyle, a crew of misfit scallywags, and the most treacherous—and unexpected—villain on the High Seas.
Written with uproarious wit and an inviting storyteller tone, the first book in Caroline Carlson's quirky seafaring series is a piratical tale like no other.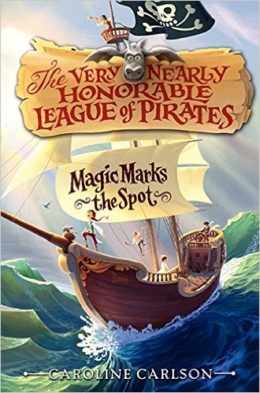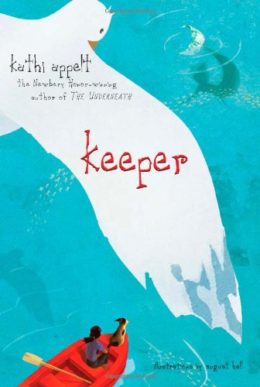 Keeper by Kathi Appelt and August Hall
Keeper was born in the ocean, and she believes she is part mermaid. So as a ten-year-old she goes out looking for her mother—an unpredictable and uncommonly gorgeous woman who swam away when Keeper was three—and heads right for the ocean, right for the sandbar where mermaids are known to gather. But her boat is too small for the surf—and much too small for the storm that is brewing on the horizon.
Kathi Appelt follows her award-winning and New York Times bestselling novel The Underneath with this stunning, mysterious, and breathtaking tale of a girl who outgrows fairy tales just a little too late—and learns in the end that there is nothing more magical and mythical than love itself.
Joey Pigza Loses Control by Jack Gantos
2000 New York Times Book Review Notable Children's Book of the Year
2001 Newbery Honor Book
W

hen Joey Pigza meets his dad for the first time in years, he meets a grown-up version of his old out-of-control self. Carter Pigza is as wired as Joey used to be -- before his stint in special ed, and before he got his new meds.
Joey's mom reluctantly agrees that he can stay with his dad for a summer visit, which sends Joey racing with sky-high hopes that he and Carter can finally get to know each other. But as the weeks whirl by, Carter has bigger plans in mind. He decides that just as he has pulled himself up by his own bootstraps, Joey can do the same and become as normal as any kid, without the help of a doctor's prescription. Carter believes Joey can do it and Joey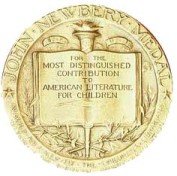 wants to believe him more than anything in the world.
Here is the continuation of the acclaimed Joey Pigza story, affirming not only that Joey Pigza is a true original but that it runs in the family.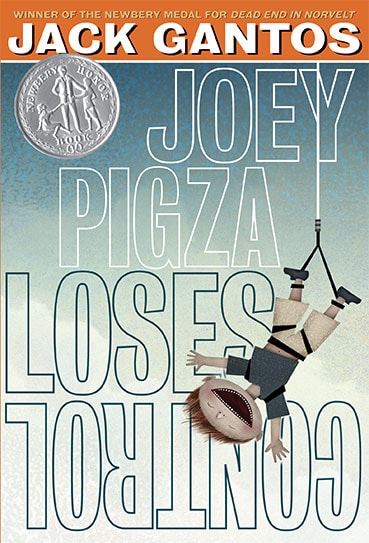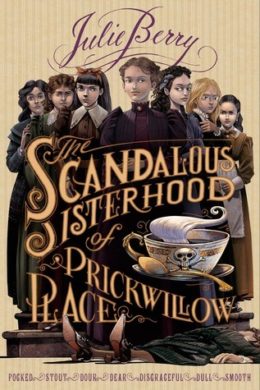 The Scandalous Sisterhood of Prickwillow Place by Julie Berry
There's a murderer on the loose—but that doesn't stop the girls of St. Etheldreda's from attempting to hide the death of their headmistress in this rollicking farce.
The students of St. Etheldreda's School for Girls face a bothersome dilemma. Their irascible headmistress, Mrs. Plackett, and her surly brother, Mr. Godding, have been most inconveniently poisoned at Sunday dinner. Now the school will almost certainly be closed and the girls sent home—unless these seven very proper young ladies can hide the murders and convince their neighbors that nothing is wrong.
Julie Berry's The Scandalous Sisterhood of Prickwillow Place is a smart, hilarious Victorian romp, full of outrageous plot twists, mistaken identities, and mysterious happenings.
Breaking Stalin's Nose by Eugene Yelchin
Horn Book's Best Fiction Books of 2011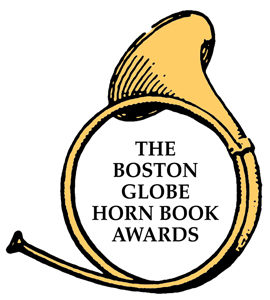 Sasha Zaichik has known the laws of the Soviet Young Pioneers since the age of six:
The Young Pioneer is devoted to Comrade Stalin, the Communist Party, and Communism.
A Young Pioneer is a reliable comrade and always acts according to conscience.
A Young Pioneer has a right to criticize shortcomings.
But now that it is finally time to join the Young Pioneers, the day Sasha has awaited for so long, everything seems to go awry. He breaks a classmate's glasses with a snowball. He accidentally damages a bust of Stalin in the school hallway. And worst of all, his father, the best Communist he knows, was arrested just last night.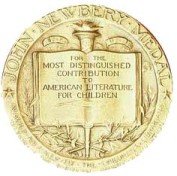 This moving story of a ten-year-old boy's world shattering is masterful in its simplicity, powerful in its message, and heartbreaking in its plausibility.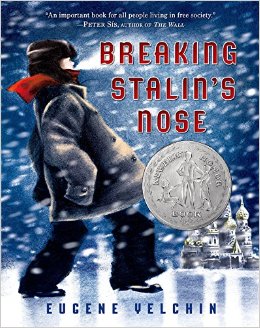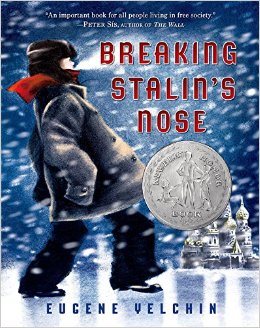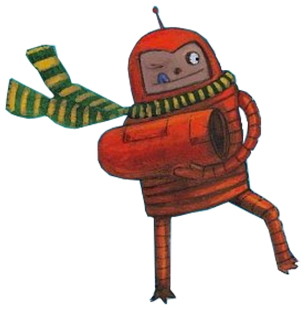 Can't Decide Which Books to Choose for Your Child?
Let our friendly staff hand-select books based on your child's age and preferences. Join our subscription service, and we'll send 2-3 books to your door once a month.