It is crucial at this stage to keep up with amazing content. At this age, our kids already know everything they shouldn't know! 🙂 Our boxes with books for ages 7 to 8 start to transition from picture books to simple chapter books, to illustrated versions of classics to keep them engaged and expose them to valuable stories.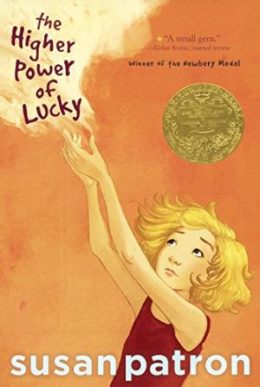 The Higher Power of Lucky by Susan Patron
Lucky, age ten, can't wait another day. The meanness gland in her heart and the crevices full of questions in her brain make running away from Hard Pan, California (population 43), the rock-bottom only choice she has.
It's all Brigitte's fault -- for wanting to go back to France. Guardians are supposed to stay put and look after girls in their care! Instead Lucky is sure that she'll be abandoned to some orphanage in Los Angeles where her beloved dog, HMS Beagle, won't be allowed. She'll have to lose her friends Miles, who lives on cookies, and Lincoln, future U.S. president (maybe) and member of the International Guild of Knot Tyers. Just as bad, she'll have to give up eavesdropping on twelve-step anonymous programs where the interesting talk is all about Higher Powers. Lucky needs her own -- and quick.
But she hadn't planned on a dust storm.
Or needing to lug the world's heaviest survival-kit backpack into the desert.
One Cool Friend by Toni Buzzeo

When well-mannered Elliot reluctantly visits the aquarium with his distractible father, he politely asks whether he can have a penguin--and then removes one from the penguin pool to his backpack. The fun of caring for a penguin in a New England Victorian house is followed by a surprise revelation by Elliot's father.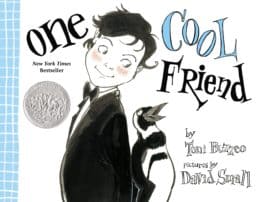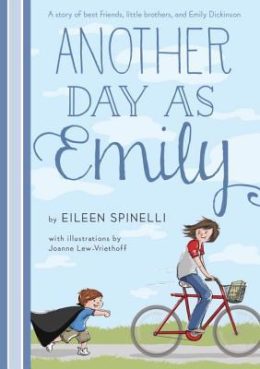 Another Day as Emily by Eileen Spinelli
"Taut, fast-paced, economical, devoid of sham, Spinelli's book echoes Dickinson's own deceptive simplicity."--The New York Times Book Review
Eleven-year-old Suzy just can't win. Her brother is a local hero for calling 911 after seeing their elderly neighbor collapse, and only her best friend was able to win a role in the play they both auditioned for. Feeling cast aside from all angles, Suzy sees a kindred spirit in Emily Dickinson, the subject of her summer project. Suzy decides to escape from her disappointments by emulating the poet's life of solitude: no visitors or phone calls (only letters delivered through her window), no friends (except her goldfish, Ottilie), and no outings (except church, but only if she can wear her long white Emily dress).
But being a recluse is harder than Suzy predicted. Will she find a way to fold Emily into her life while also remaining true to herself?
Anne of Green Gables by Lucy M. Montgomery
Anne is described as bright and quick, eager to please, talkative, and extremely imaginative. She has a pale face with freckles and usually braids her red hair. When asked her name, Anne asks Marilla to call her Cordelia, which Marilla refuses; Anne then insists that if she is to be called Anne, it must be spelled with an e, as that spelling is "so much more distinguished."
Marilla at first says the girl must return to the orphanage, but after a few days she decides to let her stay. Marilla feels that she could be a good influence on the girl and had also overheard that another disagreeable woman in town might take Anne in instead. As a child of imagination, Anne takes much joy in life and adapts quickly, thriving in the close-knit farming village. Her talkativeness initially drives the prim, duty-driven Marilla to distraction, although Matthew falls for her charm immediately. Anne says that they are "kindred spirits."
The book recounts Anne's adventures in making a home: the country school where she quickly excels in her studies; her friendship with Diana Barry (her best or "bosom friend" as Anne fondly calls her); her budding literary ambitions; and her rivalry with classmate Gilbert Blythe, who teases her about her red hair. For that he earns her instant hatred, although he apologizes many times. As time passes, Anne realizes she no longer hates Gilbert but cannot bring herself to admit it. However, by the end of the book they become friends.
The book also follows Anne's adventures in quiet, old-fashioned Avonlea. Episodes include her play time with friends (Diana, Jane Andrews and Ruby Gillis), her run-ins with the unpleasant Pye sisters (Gertie and Josie), and domestic mishaps such as dyeing her hair green (while intending to dye it black) or accidentally getting Diana drunk (by giving her what she thinks is raspberry cordial but is currant wine).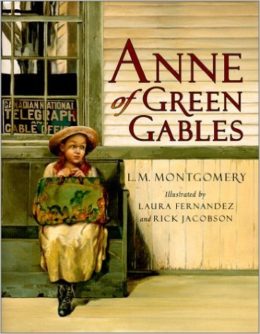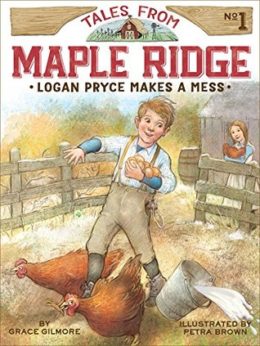 Tales from Maple Ridge: Logan Pryce Series by Grace Gilmore
Meet Logan Pryce, an eight-year-old boy whose family hardships are made better by his small-town community in this start to a wholesome series that's like Little House on the Prairie for younger readers.
It's 1892 in Maple Ridge, Illinois, and Logan Pryce is worried about his family. His dad, Dale, needs to find a new job because their farm is failing. He may even need to look for work in another city. Logan offers to earn some money by selling his latest invention, but his parents tell him not to worry and that everything will be fine. Then Dale is hired for a temporary job at the general store, and Logan can't wait to lend a hand! But his eagerness may cause his dad to lose the job he so badly needs. Can Logan's mistake be fixed in time?
With easy-to-read language and illustrations on almost every page, the Tales from Maple Ridge chapter books are perfect for beginning readers.
Paddington Bear Classic Adventures by Michael Bond and Peggy Fortnum
Paddington Bear had just traveled all the way from Peru when the Brown family first met him at Paddington Station. Since then, their lives have never been quite the same . . . for ordinary things become extraordinary when Paddington is involved.
This beautiful boxed set includes brand-new paperback editions of the first three classic novels chronicling Paddington's heartwarming adventures: A Bear Called Paddington, More about Paddington, and Paddington Helps Out.
With the original text by Michael Bond and black-and-white illustrations by Peggy Fortnum, this boxed set is perfect Paddington fans old and new.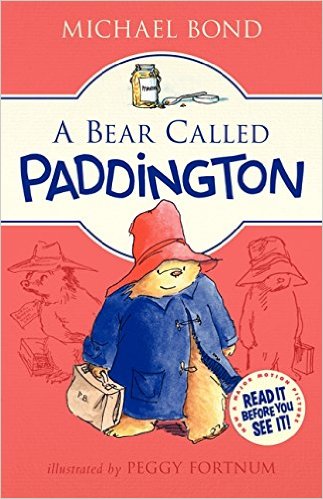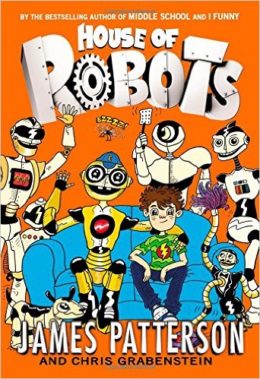 House of Robots by James Patterson and Chris Grabenstein
The story of an extraordinary robot that signs up for an ordinary fifth grade class and changes elementary school forever is now in paperback!
It's never easy for Sammy Hayes-Rodriguez to fit in, so he's dreading the day when his genius mom insists he bring her newest invention to school: a robot he calls E--for "Error". E not only thinks he's Sammy's brother... he's actually even nerdier than Sammy. Will E be Sammy's one-way ticket to Loserville? Or will he prove to the world that it's cool to be square?
Charlotte's Web by E. B. White and Garth Williams
NEWBERRY HONOR BOOK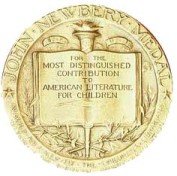 This beloved book by E. B. White, author of Stuart Little and The Trumpet of the Swan, is a classic of children's literature that is "just about perfect."
Some Pig. Humble. Radiant. These are the words in Charlotte's Web, high up in Zuckerman's barn. Charlotte's spiderweb tells of her feelings for a little pig named Wilbur, who simply wants a friend. They also express the love of a girl named Fern, who saved Wilbur's life when he was born the runt of his litter.
E. B. White's Newbery Honor Book is a tender novel of friendship, love, life, and death that will continue to be enjoyed by generations to come. It contains illustrations by Garth Williams, the acclaimed illustrator of E.B. White's Stuart Little and Laura Ingalls Wilder's Little House series, among many other books.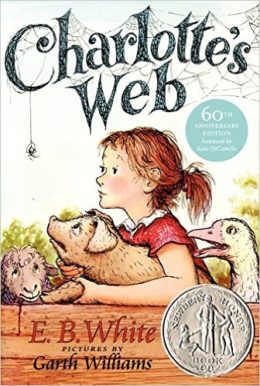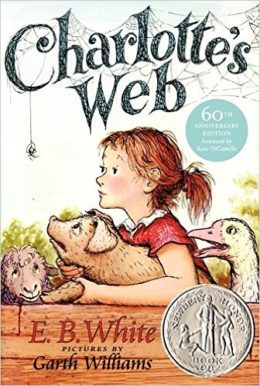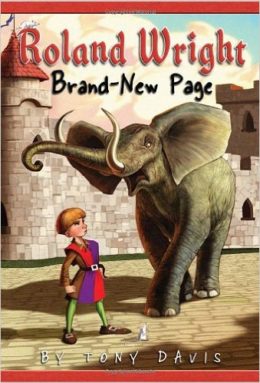 Roland Wright: Brand-New Page by Tony Davis and Gregory Rogers
It's really happened—Roland Wright is joining the royal household at Twofold Castle as a brand-new page! This is his big chance to impress the King and his knights.
But Roland meets with a few difficulties:
1)   The Queen hates mice, so it looks as if Nudge, Roland's pet mouse, can't stay.
2)   There's an older page who makes sure poor boys like Roland get sent home in
        disgrace.
3)   A huge, tusked animal is on the loose. . . .
If things don't improve, Roland's dream of being a knight could be over in a day.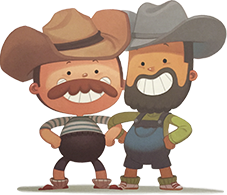 Can't Decide Which Books to Choose for Your Child?
Let our friendly staff hand-select books based on your child's age and preferences. Join our subscription service, and we'll send 2-3 books to your door once a month.