At this stage your child starts to sit up on their own, they start to crawl and also start to imitate words. We gradually transition from activity books, flap books and introduce books with a singular theme - one or two sentences, simple stories, simple story line and a lot of illustrations and bright colors. The idea being that after a day of a lot of different activities - the books give you at least an hour or a mere ten minutes of down time to connect with the little one. Read these books to them on a daily basis, may be create a bedtime routine so that pajama time or time for bed is identified with a bedtime book to grow your kids love and passion for reading. There are a lot of book lists and titles that are considered best board books for 1 year olds like The Hungry Caterpillar by Eric Carle or Goodnight Goodnight Construction Site by Sherri Duskey Rinker or Guess How Much I Love You by Sam McBratney or Dr. Seuss book series featuring characters that are bright and memorable. These are all very good books for 1 to 2 year olds and a lot of them become their favorite books that they go back to and that's the goal - you want to encourage young readers from an early age.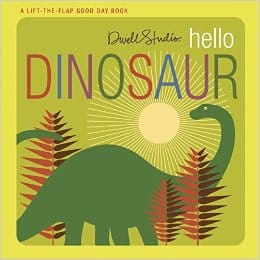 Hello, Dinosaur by DwellStudio
Hello, Dinosaurs follows the style, format, and m.o. of Dwell's Goodnight Owl and Good Morning, Toucan. A question asked about a dinosaur's whereabouts is revealed via a turn of five die-cut gatefolds. Someone prehistoric is hiding in a cave, behind (really big) bushes, in the water, etc. Sturdy cardstock, spot lamination, and Dwell's signature palette and style give this book its decidedly upscale look and quality.
Never Ever by Jo Empson
WINNER OF THE MOONBEAM CHILDREN'S BOOK AWARD
Nothing ever happens to me. Never, ever. Ever, never. Nothing. Or does it? Jo Empson's debut pict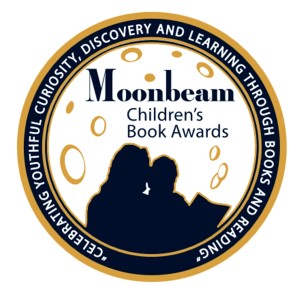 ure book Rabbityness was published to universal acclaim in 2012. Never, Ever displays her inimitable sense of fun, her love of storytelling and surprise, and her delight in the magical world of the imagination.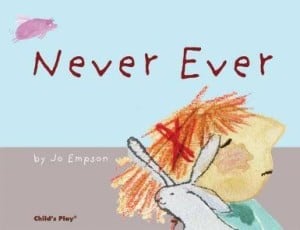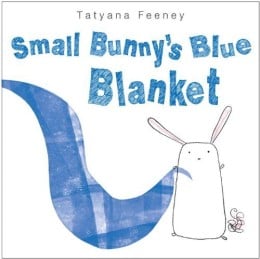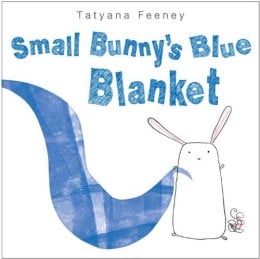 Small Bunny's Blue Blanket by Tatyana Feeney
Small Bunny does everything with Blue Blanket. Blue Blanket helps him paint the best pictures, go the highest on the swings, and read the hardest words. They need each other.
But one day, Small Bunny's mother insists Blue Blanket needs to be washed.
She says Blue Blanket will be as good as new after. But Bunny isn't sure he likes new. Will his friend ever be the same?
The Little Fox Who Lost His Tail by Jedda Robaard
Little Fox is having a very unusual day. He has lost something very important to him—his tail! Join Little Fox on his adventures as he searches for his missing tail.
Little Fox has lost his tail! Can you help him find it? Children can lift the flaps to help Little Fox find his missing tail. Is it in the closet? Can it be in the attic? Where could it be? Filled with adorable illustrations by Jedda Robaard, this amusing, interactive adventure is perfect for parents and children to share.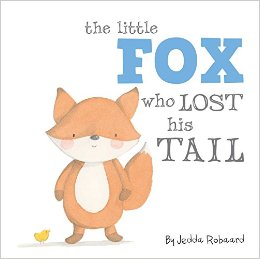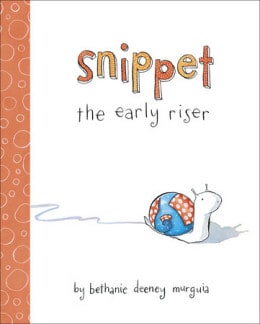 Snippet the Early Riser by Bethanie Murguia
Snippet is a typical snail. But unlike other snails, he loves to wake up early. While his family is snoozing the morning away, he is wide awake and ready to race to the flowers, make leaf sculptures, and get piggyback rides. With the help of his bug friends, he tries and tries to wake his family up—but nothing works. Until Caterpillar gives him an idea.
Celebrating early birds and late snoozers alike, this story will ring true for the many families with little early risers. It's the perfect tale to fall asleep (or wake up!) to.
Barnyard Baby by Elise Broach and Cori Doerrfeld
Barnyard baby,
Autumn day.
Flannel baby
Out to play!
Little ones will love playing along with baby during a day full of fall fun, from hayrides to apple picking. This interactive novelty board book features large lift-the-flaps on each spread, hiding charming surprises underneath. With acclaimed author Elise Broach's delightful rhyming text and playful illustrations by Cori Doerrfeld, this is the perfect read-aloud to share after a beautiful autumn afternoon!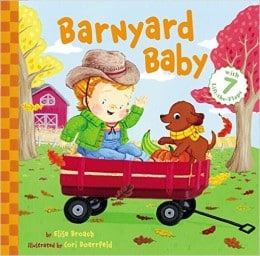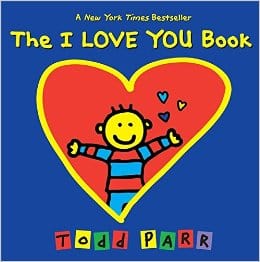 The I LOVE YOU Book by Todd Parr
NEW YORK TIMES BESTSELLER

I love yo

u when you give me kisses.
I love you when you need hugs...
Most of all, I love you just the way you are.
Todd Parr celebrates the unconditional love between parent and child. From the heartfelt ("I love you when you need hugs") to the lighthearted ("I love you when you hide my keys") and with many moments in between that are sure to make readers smile and reminisce, this is the perfect book for families to share together to remind children how much they are loved, each and every day.
On My Way to the Bath by Sarah Maizes and Michael Paraskevas
Baths are boring. Everything is more fun than baths. But when Livi's mother hollers "Bathtime!"―a call readers and their parents are all familiar with―Livi's imagination takes her on a journey full of daring obstacles and exciting events. She must battle a snake, rule the world, and escape quicksand, all while her mother waits with the bubbles ready. With delay tactics as creative as this, it's a wonder she ever makes it all the way into the tub. This funny, fresh book will be a must for every parent who wants to foster creativity while dealing with everyday necessities.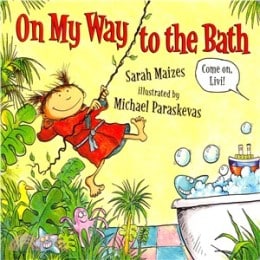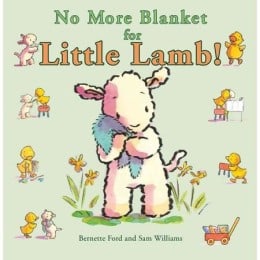 No More Blanket for Little Lamb! by Bernette Ford and Sam Williams
Giving up a security blanket can be hard—but since it was first released, No More Blanket for Little Lamb has helped little ones make that developmental leap! Although little Lamb has lots of things to play with, all she wants is her small, soft, dirty blankie. She won't let it go—until Ducky comes over for a play date and gently helps Lamb make this important transitions.
Rabbit Pie by Penny Ives
The perfect recipe for bedtime! Six adorable rabbits are just one ingredient needed for sweet Rabbit Pie! Combine with a sprinkling of kisses and some warm milk for the ideal bedtime story. Told like a recipe, with delightful illustrations showing the preparations for bedtime, this charming picture book will enchant parents and children alike.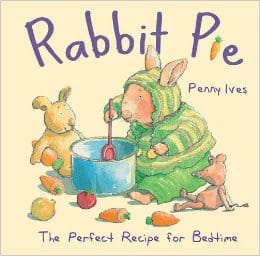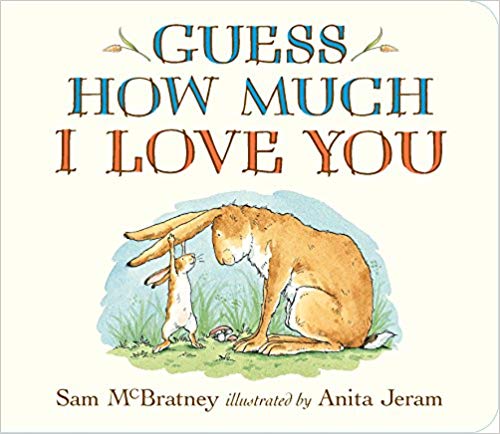 Guess How Much I Love You by Sam McBratney
"Guess How Much I Love You is a modern classic filled with warmth and tenderness about the boundless love a parent has for their child, now in a format that's just right for little hands to hold. " - Seira Wilson, Amazon Editor
How much will the youngest readers love this board book edition? Now with a refreshed cover in a format perfect for little hands.
"Guess how much I love you," says Little Nutbrown Hare. Little Nutbrown Hare shows his daddy how much he loves him: as wide as he can reach and as far as he can hop. But Big Nutbrown Hare, who can reach farther and hop higher, loves him back just as much. Well then, Little Nutbrown Hare loves him right up to the moon, but that's just halfway to Big Nutbrown Hare's love for him.
Chicka Chicka Boom Boom (Board Book) by Bill Martin Jr.
The complete edition of the bestselling children's favorite, Chicka Chicka Boom Boom, is now available as a Classic Board Book!
A told B
and B told C,
"I'll meet you at the top
of the coconut tree."
     When all the letters of the alphabet race one another up the coconut tree, will there be enough room?
Of course there is always enough room for this rollicking alphabet chant that has been a children's favorite for more than twenty years! Bill Martin Jr and John Archambault's rhythmic text keeps the beat with Caldecott Honor illustrator Lois Ehlert's bold, cheerful art. This winning combination has created a series of enduring Chicka Chicka favorites, and now, for the first time ever, the complete edition of the original Chicka Chicka Boom Boom story is available as a Classic Board Book. With sturdy pages and rounded corners, this portable edition of an irresistible alphabet romp will delight a new generation ofyoung readers.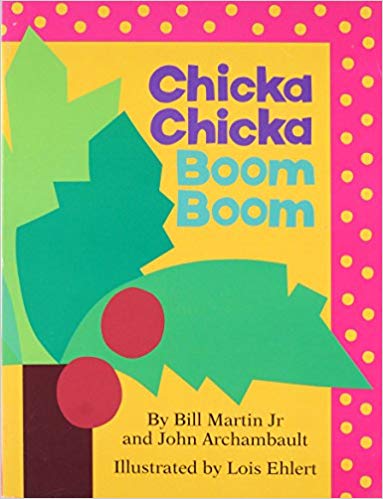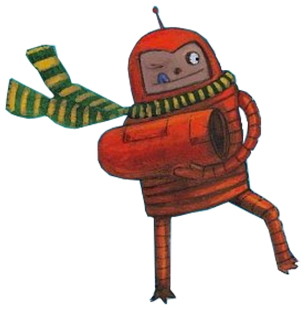 Can't Decide Which Books to Choose for Your Child?
Let our friendly staff hand-select books based on your child's age and preferences. Join our subscription service, and we'll send 2-3 books to your door once a month.