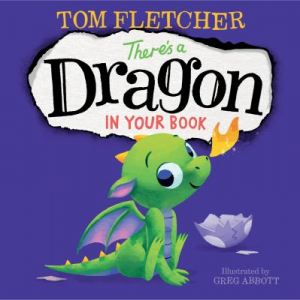 Dragon in Your Book brought to life by Tom Fletcher and Greg Abbott
Read-aloud, interactive books are essential for toddlers as they are developing language and movement. This book engages kids' imagination alongside stamping, blowing, and flapping to save their book from an entirely unexpected fire!
When the egg in the book hatches and out pops the cutest baby dragon, the last thing one expects is to have to save the book from that same adorable creature! The baby dragon has fiery sneezes and accidentally sets the pages on fire! What, oh what, will be the solution to putting the fire out?
Theme: Interactive, Fantasy, Humor
Suggested Age: 2-4