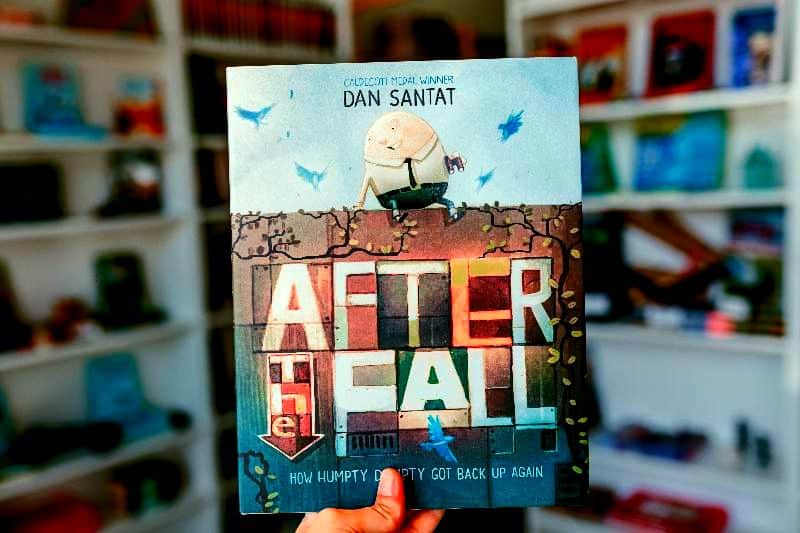 How Humpty Dumpty Got Back Up Again
Dan Santat does it again with a humorous story of fear transformed to courage all wrapped up in a imaginative follow up to a classic nursery rhyme! We meet a rather melancholy Humpty Dumpty post 'incident'. He's fallen off the Great Wall and now does all he can to avoid it. What follows is surprising and inspiring!
The narrative allows the reader to think outside the constraints of the beloved nursery rhyme to create a playful sense of evolution. Some things require brave choices and fear shouldn't hold you back. Kids will learn to face their fears one step at a time!
We've read some reviews that were a bit cynical about the sweetness of the message. But, in a world like today's, a little sweetness and inspiration go a long way!
THEMES: Nursery Rhymes, Confidence, Courage
AGES: 4-7