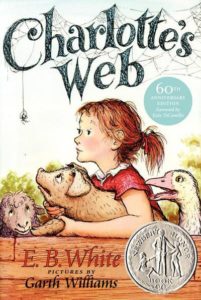 There are childhood stories that live wildly in our imagination even now! We are always on the lookout for classic books that we can include in our boxes so that you can enjoy introducing your favorite stories and characters to your children.
Here are a selection of a few titles that we have and continue to include in our boxes: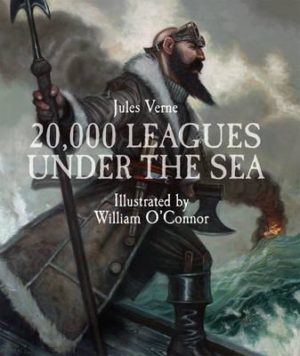 20,000 Leagues Under the Sea by Jules Verne
Go 20,000 Leagues Under the Sea with Sterling's Illustrated Classics series, and see Jules Vee's fantastic water-world as never before: through more than 70 stunning steampunk images illustrated by the incredible William O'Connor. Originally published in 1870, Vee's amazing adventure is one of the earliest sci-fi novels ever written—and one of the most popular. Come on board the Nautilus and plunge below the waves with Captain Nemo on a voyage of exploration and imagination.
Anne of Green Gables by L.M. Montgomery
The Cuthberts are in for a shock. They are expecting an orphan boy to help with the work at Green Gables - but a skinny red-haired girl tus up instead. Highly spirited Anne Shirley charms her way into the Cuthberts' affection with her vivid imagination and constant chatter, and soon it's impossible to imagine life without her.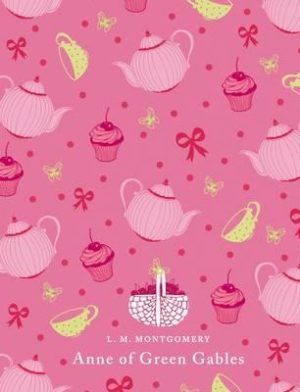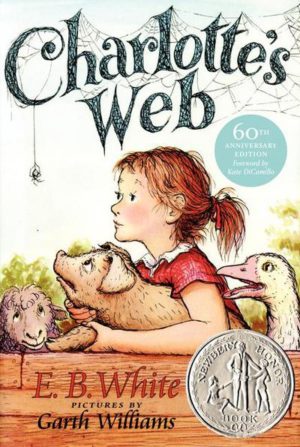 Charlotte's Web by E. B. White
E. B. White's Newbery Honor Book is a tender novel of friendship, love, life, and death that will continue to be enjoyed by generations to come. It contains illustrations by Garth Williams, the acclaimed illustrator of E.B. White's Stuart Little and Laura Ingalls Wilder's Little House series, among many other books.
Heidi by Johanna Spyri
At the age of five, little orphan Heidi is sent to live with her grandfather in the Alps. Everyone in the village is afraid of him, but Heidi is fascinated by his long beard and bushy grey eyebrows. She loves her life in the mountains, playing in the sunshine and growing up amongst the goats and birds. But one terrible day, Heidi is collected by her aunt and is made to live with a new family in town. Heidi can't bear to be away from her grandfather; can she find a way back up the mountain, where she belongs?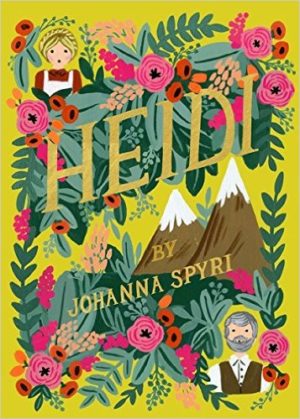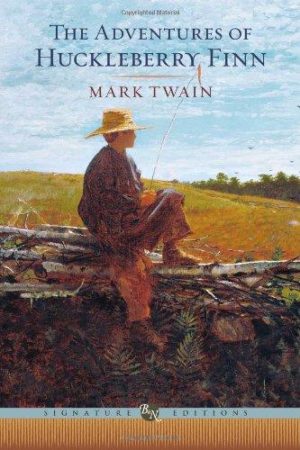 The Adventures of Huckleberry Finn by Mark Twain
Huckleberry Finn had a tough life with his drunk father until an adventure with Tom Sawyer changed everything. But when Huck's dad retus and kidnaps him, he must escape down the Mississippi river with runaway slave, Jim. They encounter trouble at every tu, from floods and gunfights to armed bandits and the long arm of the law. Through it all the friends stick together - but can Huck and Tom free Jim from slavery once and for all? 
The Giver by Lois Lowry
The Giver, the 1994 Newbery Medal winner, has become one of the most influential novels of our time. The haunting story centers on twelve-year-old Jonas, who lives in a seemingly ideal, if colorless, world of conformity and contentment. Not until he is given his life assignment as the Receiver of Memory does he begin to understand the dark, complex secrets behind his fragile community. Lois Lowry has written three companion novels to The Giver, including Gathering Blue, Messenger, and Son.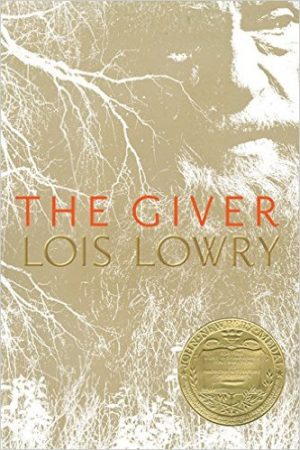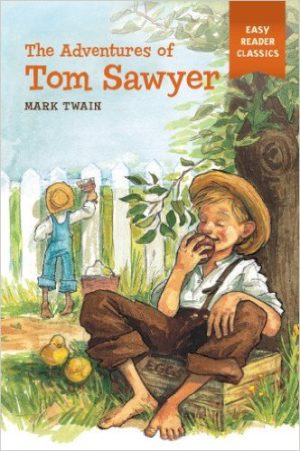 The Adventures of Tom Sawyer by Mark Twain
Mark Twain's beloved classic gets a charming easy-to-read version. Simply told and beautifully illustrated, it transports kids to the banks of the Mississippi and introduces them to Twain's irrepressible, irresistible hero. Whether clever Tom is fooling his friends into painting a fence for him or making mischief in school or at a birthday party, his antics will delight young readers.
The Three Musketeers by Alexandre Dumas
All For One, One For All! When daring young swordsman d'Artagnan travels to Paris seeking honor and fortune in the king's Guard, he quickly befriends the famed three Musketeers—Athos, Porthos, and Aramis.
Loyal servants to the crown, the four friends cross swords with street criminals, face the cardinal's Guards—who seek to destroy them—in duels to the death, and save the honor of the queen by unraveling treasonous schemes in a race against time. It will take epic courage, chivalry, and skill to thwart the plots against them and achieve victory at last.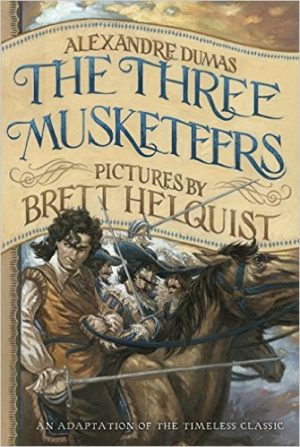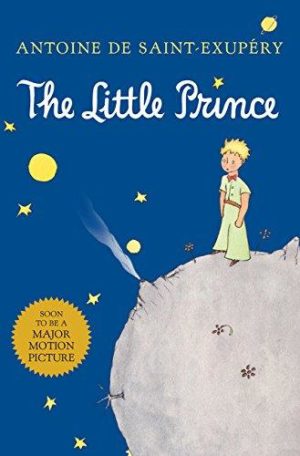 The Little Prince by Antoine de Saint-Exupery
Few stories are as widely read and as universally cherished by children and adults alike as The Little Prince. Richard Howard's translation of the beloved classic beautifully reflects Saint-Exupéry's unique and gifted style. Howard, an acclaimed poet and one of the preeminent translators of our time, has excelled in bringing the English text as close as possible to the French, in language, style, and most important, spirit. The artwork in this edition has been restored to match in detail and in color Saint-Exupéry's original artwork. Combining Richard Howard's translation with restored original art, this definitive English-language edition of The Little Prince will capture the hearts of readers of all ages.
Robinson Crusoe by Daniel Defoe
After a fierce storm at sea, Robinson Crusoe is marooned on an uncharted island, with only a few bits of his wrecked ship's flotsam and jetsam to sustain him. For more than two decades, he faces the wrath of nature and the struggle to stay alive with little more than his wits to save him. Then, following an encounter with cannibals, a tribesman named Friday becomes Crusoe's only ally. As their relationship develops, the line between servant and friend begins to blur, and the possibility of freedom for them both at last looms on the horizon.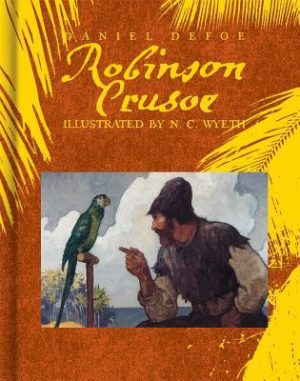 What are some other exciting classics you would like to see in our boxes? Let us know!