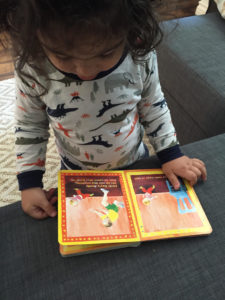 Let's be real - getting kids to go to sleep can be a nightmare sometimes! Creating a ritual of reading a story or a familiar bedtime book can make the whole ordeal more than pleasant. It could become something both you and your child look forward to. Of course, you can read any book or story at bedtime but why not pick one's that are geared towards sleeping - bedtime books that mention sleeping, bedtime, lullabies, and good night rituals may be more helpful than you realize!

Here are 10 Bedtime books that have been featured in our boxes recently: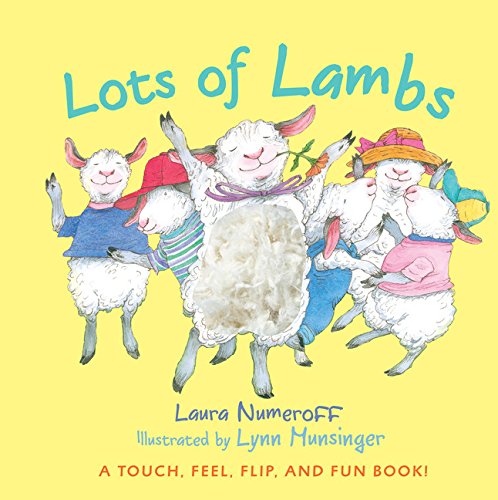 1. Lots of Lambs by Laura Numeroff
With simple rhymes and flaps to look under, this book takes you on many adventures of these little lambs and ends in bedtime. "Happy lambs, / grumpy lambs, / Lambs in a coat. / Grandpa lambs, / Baby lambs, / Lambs on a boat."
Jaunty rhymes make for excellent read-alouds on their own, but add flaps to flip and textures to touch and storytime success is inevitable. Lynn Munsinger's colorful lambs in contrasting situations (indoors/outdoors, for instance) help reinforce the concept of opposites. A great choice for fans of Matthew Van Fleet's Tails!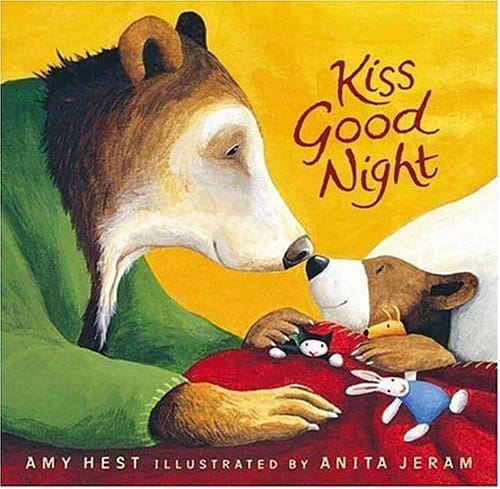 2. Kiss Goodnight by Amy Hest
This New York Times bestseller follows little Sam as he gets ready for bed and waits patiently for that one very important thing that he needs to go to sleep.
"It was a dark and stormy night on Plum Street. In the little white house, Mrs. Bear was putting Sam to bed."
Outside, the wind blows and the rain comes down. Inside, it is Sam's bedtime. Mrs. Bear reads him a story, tucks him in, and brings him warm milk. "Are you ready now, Sam?" she asks. "I'm waiting," he says. What else does Sam need before going to sleep? Could Mrs. Bear have forgotten a kiss?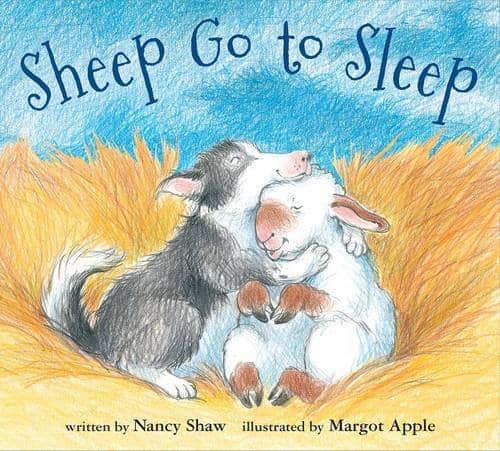 3. Sheep go to Sleep by Nancy Shaw
It's time for bed, but the sheep aren't ready! With the careful help of a faithful friend, these sheep finally give in and get some shut-eye.
It's time for bed but the sheep just can't settle down.  Never fear, a trusty sheepdog is here to help.  What will it take to get these restless sheep to bed?  A hug?  A blanket?  A drink of water?   Will this dedicated collie ever get these bleating sheep to sleep?
From the team behind the bestselling SHEEP IN A JEEP, this sweet and silly sleepytime tale is perfect for anyone putting a demanding little one to bed.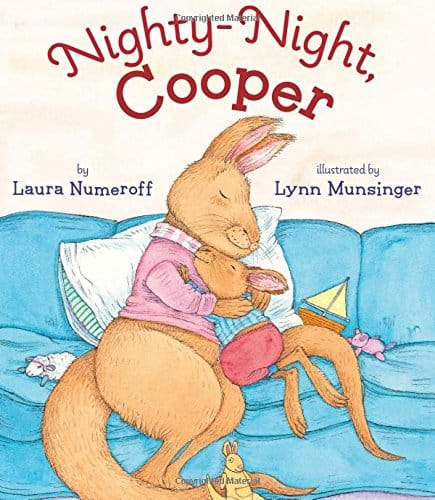 4. Night, Night Cooper by Laura Numeroff
Mama sings Cooper to sleep with these 6 new songs paired to familiar tunes. How many songs does it take?
When it's time for good night, don't just close your eyes!
Mama and Cooper have a sweet surprise.
With new songs to sing (you may know the tunes . . . ),
Bedtime is special for these kangaroos.
Cooper just can't fall asleep! But Mama has an idea. Setting new stories to familiar tunes, Mama shares six new lullabies with her not-so-sleepy son. Which Kanga will be the first one to dreamland?
This merry story—with original lullabies—was created by the talented author of If You Give a Mouse a Cookie, Laura Numeroff. The sonorous text is paired with art by illustrator Lynn Munsinger--known for her kid-friendly characters like Tacky the Penguin and Wodney Wat. Pair this with Lots of Lambs for another Numeroff/Munsinger treat!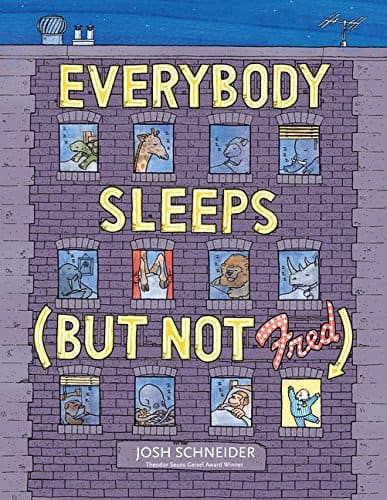 5. Everybody Sleeps (But not Fred) by Josh Schneider
Fred has too much imagination to let it go to waste by sleeping. But even Fred needs to rest!
Every kind of bird and beast has to sleep, from the monkeys in the jungle to the whales in the ocean to the ants under the ground.
But not Fred. He has far too much to do!
Armed with plenty of imagination, this determined little boy resists bedtime with adventurous flair. Drowsy animals of all stripes look on in disbelief as he just keeps going and going and going, until...
Could it be that, after so much activity, even Fred needs to rest?
Shhh. Close the book softly, and please let Fred sleep.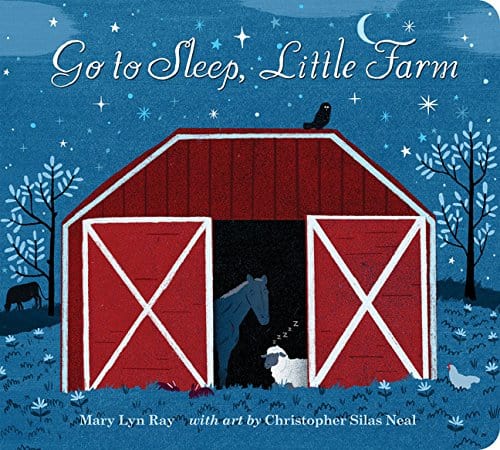 6. Go to Sleep, Little Farm by Mary Lyn Ray
One by one all the animals on the Farm are called to rest. Before long, you will be tired, too.
Somewhere a bee
Makes a bed in a rose,
Because the bee knows
Day has come to a close.
Nighttime blankets a little farm. An owl who-hoots. A bear curls up in a log. A mother fox calls her pups home to the den. But animals aren't the only ones preparing to rest.
In the tradition of Margaret Wise Brown, with classically styled picture book illustrations and fresh, childlike imagery, this poetic bedtime book, as peaceful as it is warm, will wrap young ones in the comforts of routine. All is well, it reminds them. Now is the time for dreams.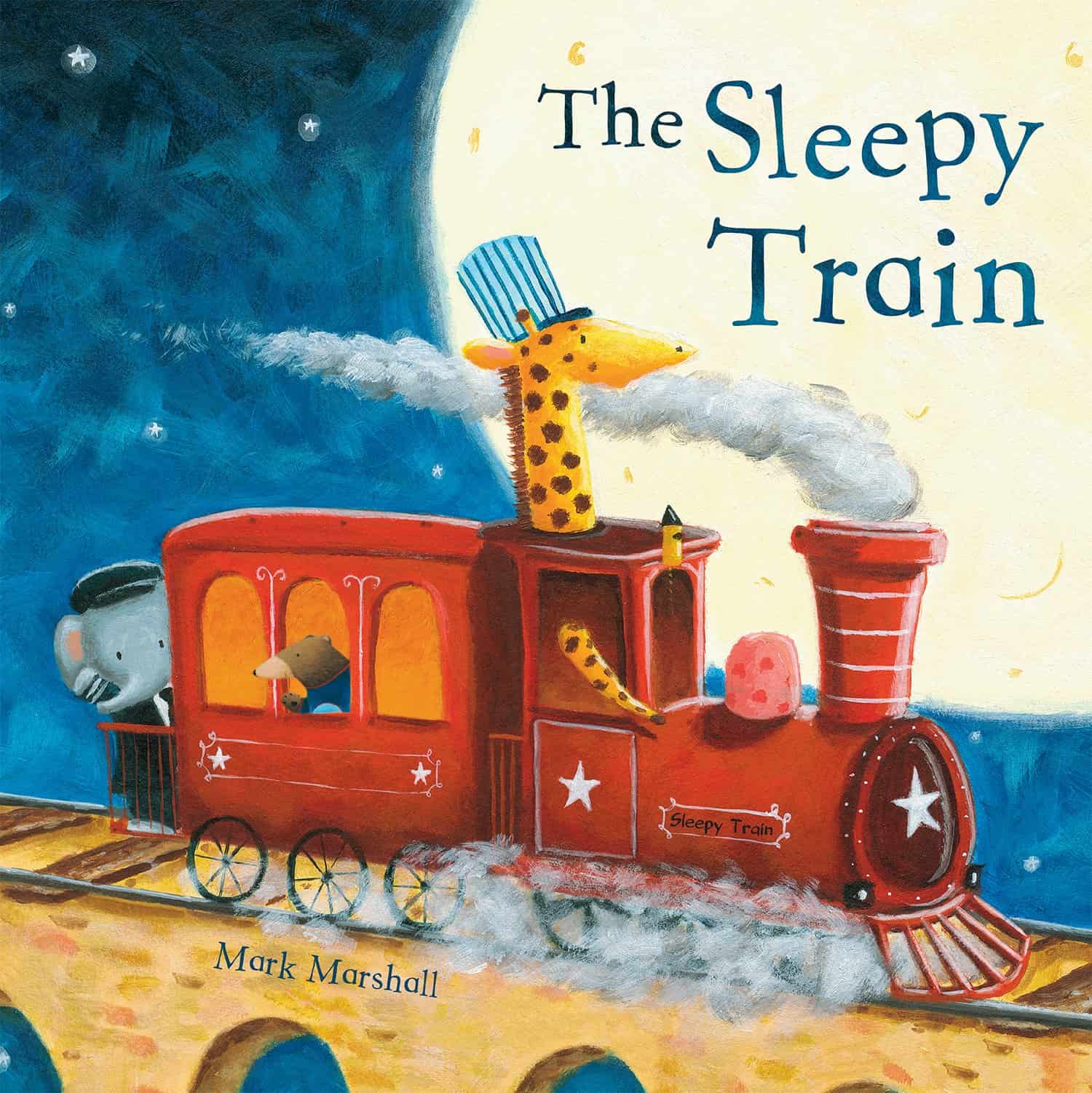 7. The Sleepy Train by Mark Marshall
Choo! Choo! We're off to the Land of Nod on the Sleepy Train.
Driver's engine, clean and smart, Whistle blows, it's time to start, Wheels are turning, lights aglow, 'All aboard, and off we go!' Join Bear and his friends on the cozy little Sleepy Train as it sets off on a magical night-time journey... all the way to the Land of Nod! This soothing story by Mark Marshall is the perfect ticket for bedtime!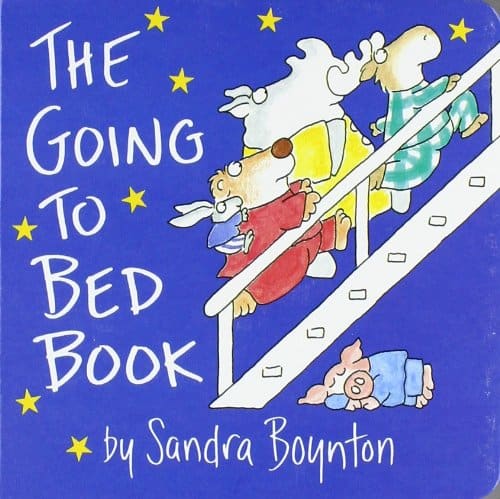 8. The Going to Bed Book by Sandra Boynton
A silly group of animals get ready for bed - scrubbing, brushing, and rocking themselves to sleep!
The sun has set not long ago.
Now everybody goes below
to take a bath in one big tub
with soap all over—SCRUB SCRUB SCRUB!
This classic bedtime story is just right for winding down the day as a joyful, silly group of animals scrub scrub scrub in the tub, brush and brush and brush their teeth, and finally rock and rock and rock to sleep.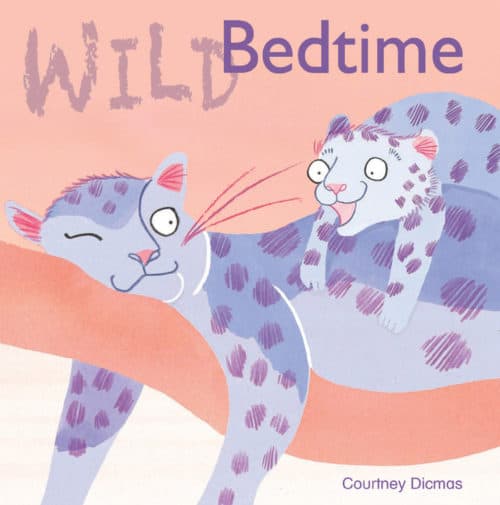 9. Wild! Bedtime by Courtney Dicmas
Follow along as these wild animal babies go to sleep one at a time.
Bedtimes can be wild, especially when animal babies are involved! Sometimes messy, often chaotic and always exhausting, they offer perfect bonding opportunities - of a kind! Courtney's wacky style and eye for detail perfectly illustrate the fun, laughter and love shared each day in family life.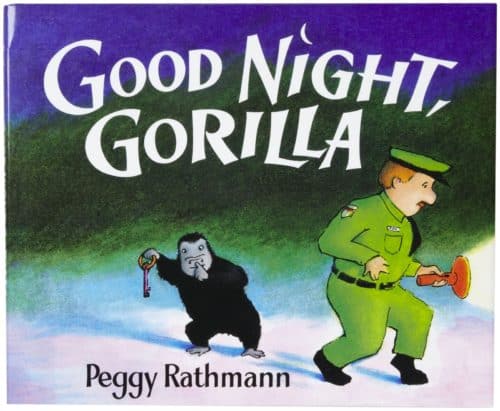 10. Good Night, Gorilla by Peggy Rathmann
It's bedtime at the zoo, but mischievous Gorilla has other plans!
"Good night, Gorilla," says the zookeeper. But mischievous Gorilla isn't quite ready to go to sleep. He'd rather follow the zookeeper on his rounds and let all of the other animals out of their cages. Little night owls can sneak along with Gorilla and see who gets the last laugh in this riotous goodnight romp. Practically wordless yet full of expressive art and hilarious, adorable detail, this book from Caldecott Medal winning author Peggy Rathmann is sure to become a beloved part of children's own bedtime rituals.